Looking for practical, trusted advice on business success all packaged into one place?
The Apprentice runner-up, Bianca Miller-Cole and serial entrepreneur, Byron Cole have released their definitive guide to business startup success in the form of new paperback Self Made.
Written for anyone who wants to make a success of running their own business, the book offers trusted advice and interviews with experts covering all tiers of the business development process. Jargon will be de-coded and common mistakes from those who have gone before you will be highlighted, giving you more confidence to run your business.
Within the book you'll learn how to:
• Start up with an alternative to a business plan
• Find information that really matters
• Form a company and create a website on a budget
• Stand out from the crowd
• Build your personal brand
• Communicate effectively
• Find the best deals so you can save money
• Find customers using only a computer and your phone
• Make networking work
• Convert social media into revenue
• Source funding
• Sell, grow and collaborate
• Manage your time to make the most of every minute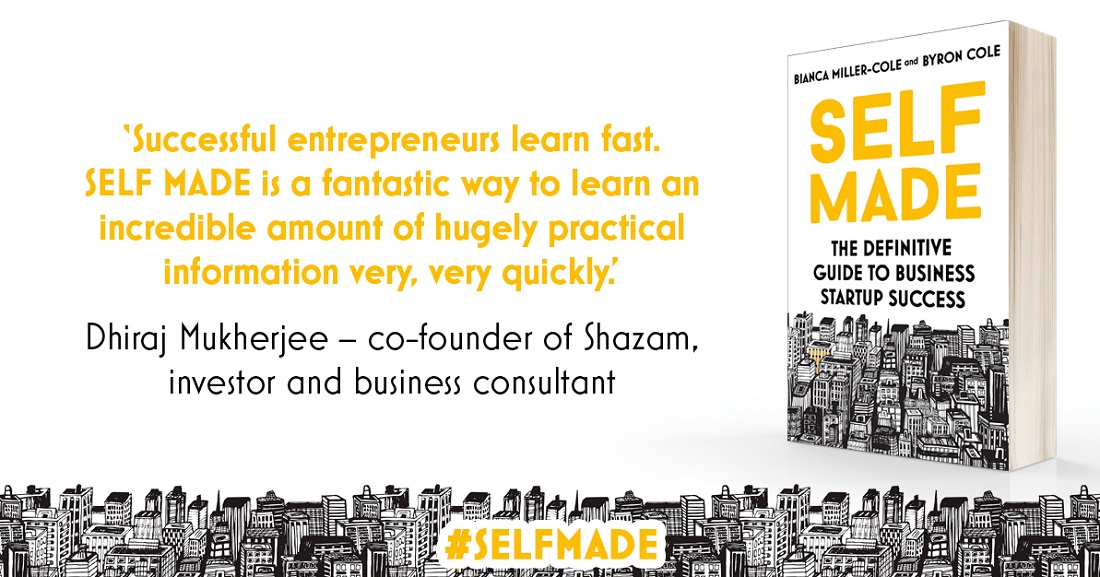 We spoke to Bianca and Byron ahead of the book launch to find out more about the subjects covered in the book, why they started the exciting project and what advice they'd give themselves if they could go back before they started their businesses:
Zoe works as a Content Marketing Executive at the UK Domain. Previously working in advertising and the sporting industry, Zoe has over four years experience in marketing.
Read full profile