For businesses that offer local services and also, businesses that serve a national/international audience from a physical base or hub in a specific local area, getting the support of the local community on board is very important.
SMEs are also hugely important to their local communities too, helping to support the economy, provide jobs, offer goods or services to local people, and contribute to what makes the place in question unique.
Community identities and the SMEs that form a part of them are inextricably tied, and form a type of symbiotic relationship that when done right, offers numerous benefits for both the business itself and its local community.
In this article I will look at how SMEs can serve their local communities and help to strengthen community ties, and establish themselves as part of the wider community identity. I will also outline the benefits that SMEs can reap from proactively working to support their local community identities, and how to do just this: 
What is a community identity?
A community identity is defined as a group's sense of belonging to, coming from, or being a part of a specific demographic of people who share a connection to a defined local area as their common uniting factor.
Community identities can be as simple as sharing the same geographical location, such as a sense of affiliation to a certain village, town, city or county, but the term generally refers to the more complex intangibles that evoke a sense of pride or ownership amongst the people that live there.
Communities and local areas all have local people, places, traditions, histories and highlights that unite them and provide them with a definitive sense of connection to a place, which for many people, makes up an integral part of who they are.
These identities are built upon points of pride, uniqueness or commonalities within the local area that members of the wider community see as integral to the community itself, its heritage, and the lifestyle that goes with it. They provide a sense of home and belonging to members of the community, and evoke a sense of belonging to something bigger than oneself; and community identities can be hugely important for local areas and their people.
Whether or not any given person living within a defined local area considers themselves to be an active part of that community can be variable – for some people this is unimportant or incidental, whilst for others, their sense of community identity and affiliation remains strong long after they have potentially moved away.
What factors define a community's identity?
So, what gives a community its identity anyway? Ask a range of different members of any given community, and you'll probably end up with more questions than answers.
However, the basis of community identities come from a sense of shared ownership or pride in a number of factors that define the community and area itself, and the forms that these can take are numerous and varied.
Some examples of factors that can contribute towards defining a community identity and bringing its community together include:
A place's background and heritage, in terms of things like the local architecture, culture and history.
Well-known local characters, homegrown celebrities, and other important figures within the community.
Support of local sports teams or other organisations that play an important role within the community, such as a football team or rugby team. In some areas, the sport itself rather than a specific team is part of its community identity; such as the game of rugby and its connection to Rugby town itself.
A sense of a shared culture in terms of food and drink, which might extend as far as specific foodstuffs associated with defined local areas (like Yorkshire pudding, Cheddar cheese or Cornish pasties).
Defined local industries, whether historical or present-day; such as shoemaking in the Northamptonshire area, Lacemaking in Nottinghamshire, and broader categorisations such as port towns, mill towns and mining communities.
Particular areas of natural beauty, distinctive scenery or locally-occurring natural phenomenon (such as springs and spas in Bath or the coastline of Devon).
Individual businesses or organisations that have been established for the long term in their local area and that both contribute to and help to maintain a sense of community identity; like pie and mash shops in East London, or Eton College in Windsor.
A sense of shared traits amongst the community as a whole, and which helps to differentiate them from people from other areas; such as the Yorkshireman's reputation for plain speech.
These are just a few of the numerous traits that define and contribute to a community identity, but this provides a good basis from which to understand the meaning of the term and how it is applied.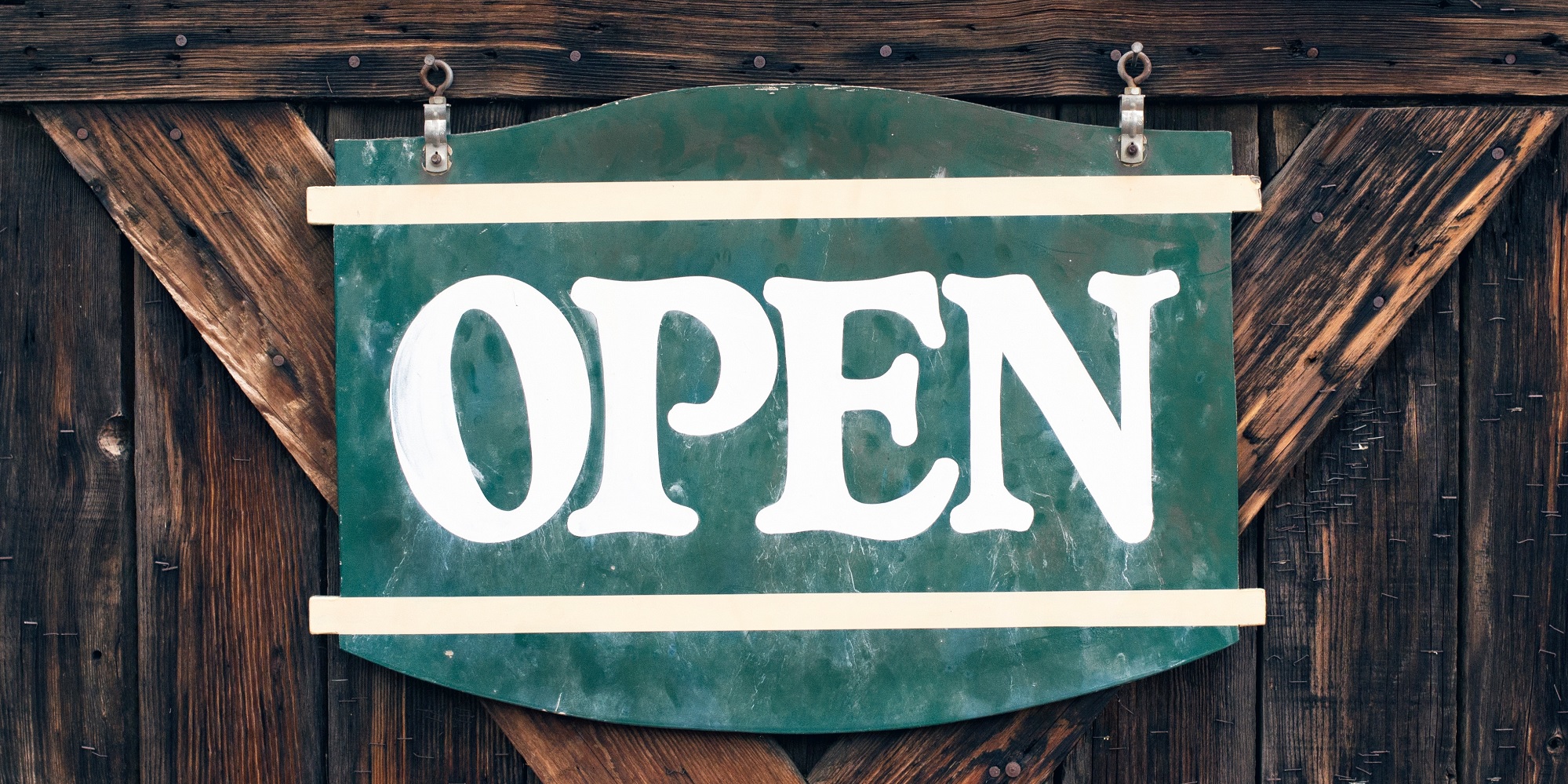 The role that SMEs play within community identities
Even a small start-up business plays a part in its local community and so, wider community identity; and how large or small a part it plays can be highly variable.
A business may support a community identity simply by its very presence; such as a business that takes the lease of a disused shop, helping to support the restoration of the local high street, incentivising shoppers to visit the area, and assisting in the reduction of urban decline.
However, for some small and local businesses, they themselves may be or become a vital part of the local community identity because of what they do or how they do it, and this can serve to put the business on the map, build their own reputation, and ensure its success and survival.
On the flipside, if your business endeavour is incongruent with the local community identity or self-image, or if it alienates a large cross-section of the community (such as is often the case with businesses that are perceived to gentrify the local area to the point that local people are priced out of it) the effect that this has on both the community and the business itself can be significant and highly damaging for both.
Local businesses can play a role in community identities in a number of different ways, potentially including many of the following:
Providing jobs to local people.
Supporting the local economy in terms of business rates and taxes paid at a local level.
Building personal relationships with members of the local community, and providing a sense of community involvement.
Educating and informing shoppers and visitors about the local area's culture, heritage and history.
Helping to safeguard and preserve the local environment and architecture.
Enhancing the appearance and profile of an area by providing a reason for people to visit a certain business and its physical location.
Remaining sympathetic to the local community's culture by means of how the business's storefront is presented and how the business interacts with its neighbours and shoppers.
Providing goods or services to people within the local community.
Offering an outlet for the sale of local goods or crafts.
Support of community campaigns, causes and charities.
Using the business's influence to help to prevent perceived threats to the community, such as gentrification, cultural erosion, or the loss of retail space for local businesses to big brands and large national chains.
Supporting sustainable consumerism by encouraging people to shop locally.
Building up a reputation that becomes known both within the local area and outside of it too, which can help to bring shoppers or prospects to the wider area that will support the business and others too.
Some SMEs may even become a highlight or point of interest within their local community and further afield in and of themselves, such as Manze's Pie and Mash in East London, or Betty's Tea Rooms in Yorkshire.
How SMEs can help to contribute to a community identity – and why they should care about doing so
Becoming a proactive part of the local community identity can offer the wider community a huge boost, and regardless of your business niche, there are likely to be numerous ways of doing this. However, the benefits that can be achieved for the business itself by establishing itself as part of the wider community identity are also vast, and can help to secure its success and ongoing survival.
On the flipside, alienating the local community or going about things without due care and consideration for how this will impact the community and its identity can lead to a large-scale backlash against the business concerned, which might even result in an informal boycott by local people.
Here are some tips on ways in which your SME can help to contribute to its community identity, and why doing so is important.
Hire local staff
Whilst not every SME or start-up is in a position to hire staff, if you do have vacancies, advertising them locally and providing jobs to local people is a good way to help to garner community support. Helping local people into employment also of course supports the local economy, and more money in the local economy means more money in the till too!
Engage with the local community
Engaging the local community and inviting them to get involved in supporting your business is important in order to get the community on side, so that they are more likely to support your business with both sales and reputation. Setting up product sampling or trial events, open days/evenings, tours, or anything else that lets you show prospects what you do and how you do it can all help to get the community on board.
Make a personal connection
Taking the time to make a personal connection with the people who live and work around your premises not only helps to boost sales, but also fosters good neighbourly relations that will pay off in a variety of ways as time goes by.
Embrace the local culture
If your business has ties to the local area culture in and of itself – perhaps by selling souvenirs, local produce, occupying a historic local landmark or promoting tourism or local events and services, helping to educate visitors or shoppers about the history and culture of the area and your business's connections to it helps to boost both customer perception, and that of the local community too.
Stay relevant to the local community
Ensuring that your business is relevant to and accessible by local people is hugely important to the success of any locally-based SME too; if your goods or services are not within reach of most locals, if you are perceived to be contributing to gentrification or the erosion of the local area's identity and appearance, your business is likely to gain the full attention of the local community, for all the wrong reasons.
Match the community tone with your premises
Similarly, if your premises itself is sympathetic to the tone and appearance of the surrounding businesses and area, the community (and other business owners) are likely to support it; but if your premises is considered to be an eyesore or otherwise detracts from the general impression generated by the appearance of the local area, you risk alienating the community once more.
Support local produce
Choosing and buying local produce and/or services for your business goes a long way towards fostering strong community ties too, whether this means sourcing local produce for menus, selling locally produced goods, or choosing local tradespersons and businesses for your B2B needs. All of this also means that the people and businesses that your own business supports are exponentially more likely to support you in their turn.
Get involved in community discussions
Even small businesses and start-ups often hold a lot of sway when it comes to local community decision making, like town planning, planning approvals, and environmental concerns. Adding your voice to the discussion in support of the wider community's mood can help to get you on people's radars, make them think positively about you and your brand and of course, safeguard and protect your own business and the surrounding area from threats that might impact upon it.
Support local charities, clubs, and teams
Supporting local charities, clubs, teams or community groups is something else that can be very rewarding for SMEs and offer a huge boost to the local community itself, as well as providing the opportunity to get the brand's name known, improve brand perception, and support causes that in turn help to strengthen and enhance the community – and the businesses that serve it.
Whether your business is itself a notable part of its local community identity like Sally Lunn's Historic Eating House in Bath or is simply based or headquartered in a specific place largely unrelated to its business niche like Lush in Poole, Dorset, businesses of all types and sizes have a lot to gain by helping to support, foster and shape the local community identity. They also have a lot to lose if they fail to do so, or actively set themselves against the identity of the area itself.
Getting involved in your local community and helping to support its identity and the sense of pride and ownership many people have in their local area simply makes good business sense.
All of the benefits that SMEs can bring to local communities and their wider identities all feed back into supporting the business itself too. Whilst trying to get a feel for the local community's mood, standpoints and priorities can be a challenge and you will never be able to please everyone, keeping the wider community and your business's impact on it in mind at all times is important.
A business that is perceived to not care about its local area and the people within it – or worse, those that are perceived to harm it – is highly unlikely to grow and thrive, and for a start-up or SME, this can quickly sound the death-knell for even businesses with a lot of potential.
Get involved, get to know local people, attend planning meetings, residents' meetings and other local events that bring local people together and allow them to share their views, and demonstrate your community identity credentials whenever you get the chance.
Getting feedback and making local people feel as if they are involved in your business and that you care about their views and concerns is vital too, so try to foster positive relations with your neighbours, suppliers, visitors and shoppers, and work on maintaining them for the long term.
Polly Kay is a British copywriter and content writer with a digital marketing background. After studying Marketing (BA Hons) at university, she first honed her skills as a copywriter by working in-house for an award-winning creative agency in London before branching out on her own in 2012. Today, Polly Kay Copywriting and Content Writing serves clients ranging from small and medium-sized enterprises in the UK to well-known multinational brands. Polly specialises in SEO-friendly content writing for online use, and both brand-led and direct response copywriting for all applications.
Read full profile