Crackerjack Maths (www.crackerjackmaths.co.uk) is a maths tuition business founded with the mission to inspire young mathematicians and bring the fun back to learning and teaching. Owner and tutor Charlotte Finnegan describes Crackerjack Maths as "a fun-filled and engaging maths club and tuition provider, catering to primary schools across Surrey."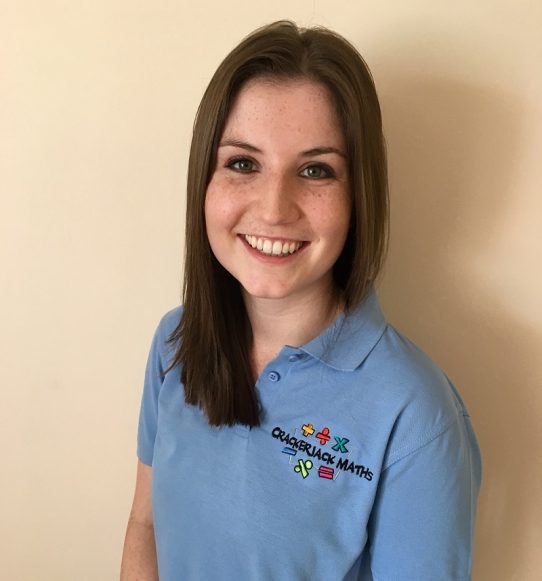 After witnessing changes in the National Curriculum and the subsequent pressure placed on both students and teachers, Charlotte decided to create a business which would "make maths as enjoyable as possible all year round".
Crackerjack Maths offers a variety of services including school clubs, private maths tuition, and holiday classes.
Using engaging and fun maths activities and challenges Crackerjack Maths aims to inspire children and show that maths can be enjoyable, while improving mathematical skills in a supportive and exciting environment.
Charlotte also hopes this enthusiasm for maths will make a difference in teaching: "we also hope that this makes a positive difference to the teachers by having children who are excited to learn maths and are more confident in their ability."
Reaching 12-month goal in only 13 weeks
In just three months Crackerjack Maths successfully achieved their twelve-month goal, an incredible achievement.
After an extremely positive response from both parents and schools Charlotte is working on expanding services, age range, and settings of the clubs and tuition, including showing children as young as 3 how much fun maths can be!
Since achieving my 12-month goal, I have been planning and launching various different services and have lots planned for the future!
Charlotte also told us about her plans to introduce new services and ventures in the next few months: "I am also planning to launch a parent/guardian and pre-schooler club and am hoping to start producing some of the most popular games and activities for customers to purchase in the future."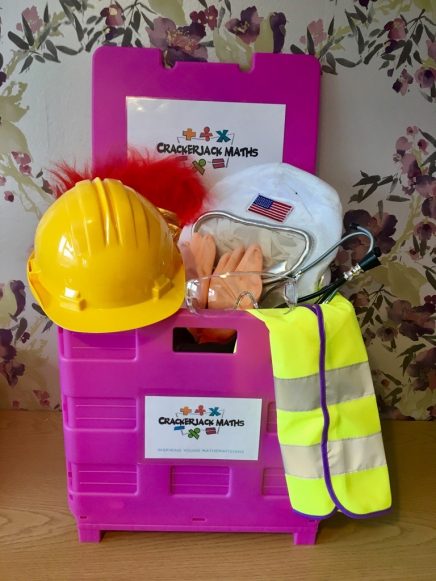 Colourful website showcases range of services
The Crackerjack Maths website is colourful and mirrors the enthusiastic approach to maths the business is built upon.
Spilt into clear and easy to navigate sections the website allows visitors to find tailored information for schools and those also interested in 1:1/small group sessions too, including details on availability, capacity, and pricing.
The homepage features more information on Charlotte as a tutor, including the essential qualifications and safety checks.
Testimonials slide across the footer of the website displaying the great feedback Crackerjack Maths has received and the dedicated contact page allows visitors in get in touch in a number of ways.
Charlotte describes the main purpose of the website as: "making potential customers aware of the range of different services that Crackerjack Maths offers."
This can encourage customers to take advantage of the range of services provided as Charlotte explains: "For example, a customer may be visiting our website to find more information about the after-school club but may also end up booking in for a summer-course".
Charlotte also explains that the website allows her to display more information than what customers may have seen on other materials, such as flyers in a school or social media.
She says: "I am very passionate about Crackerjack Maths and as a result have a lot to say which I can't always fit onto a flyer! So the website gives me a platform to tell people all about Crackerjack Maths."
The website provides more details than what they would have seen in the original place that they became aware of Crackerjack Maths.
A .co.uk domain was a clear choice from Crackerjack Maths as the business originated from the changes to the English National Curriculum and the services are based on the objectives for English schools. Charlotte comments: "a .co.uk domain aligns with the aims of my company."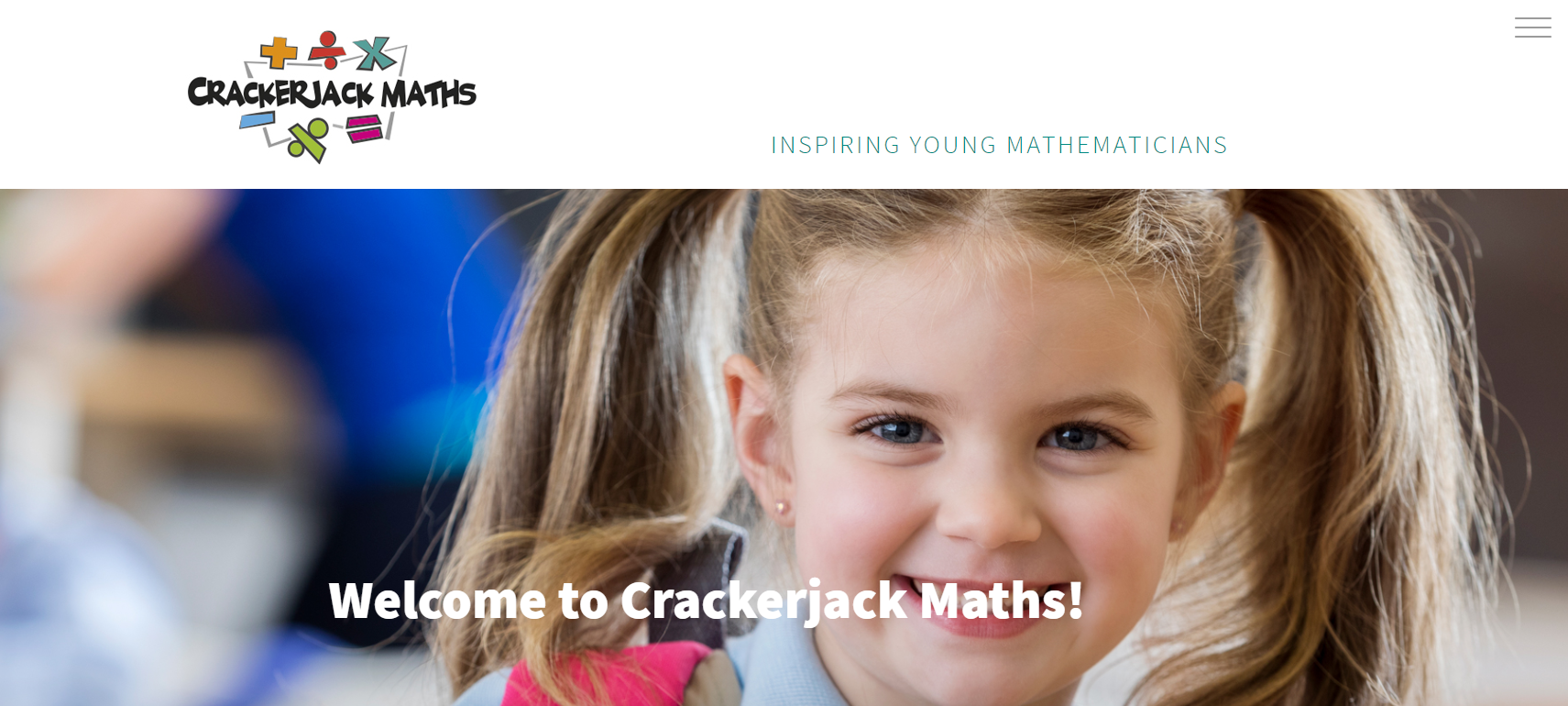 Online presence encourages customers to sign up for multiple maths clubs
Many of Crackerjack Maths students are taking advantage of more than one of the services offered often attending both after-school clubs and summer courses.
Charlotte believes the business' online presence has played a big part in helping to spread awareness of the range of clubs and tuition offered.
This increased awareness has also helped the business evolve and expand quickly, as Charlotte explains: "by making customers aware of our additional services it has allowed us to launch the different aspects of our business, including the summer consolidation course, a lot sooner than originally expected."
Lots of customers have approached me via the enquiry form on my website, so I'm pleased I decided to have one as I almost opted- out of including it!
Crackerjack Maths also has a Facebook page where Charlotte promotes not only the wide range of after school maths clubs and summer courses, but where she can also celebrate days of interest like World Maths Day and National Numeracy Day to share her passion and enthusiasm for the subject.
Charlotte comments: "I use Facebook mainly to advertise in local groups but increasing my social media presence is part of my plan over the next 12 months". As part of this Charlotte also aims to use Facebook to collect reviews from customers which she can showcase on the website.
For our last question we asked Charlotte what her advice is for small businesses about getting online:
"I would recommend that all businesses no matter how small have a website. It can surprisingly generate more expansive ideas beyond the original business concept which in turn can promote growth and further business opportunities. It provides flexibility and the ability to respond to changes in direction rapidly."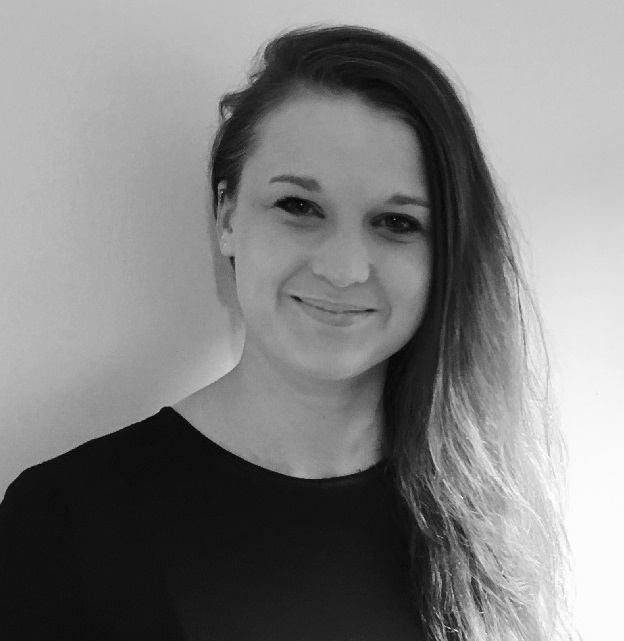 Zoe works as a Content Marketing Executive at the UK Domain. Previously working in advertising and the sporting industry, Zoe has over four years experience in marketing.
Read full profile