Since 1985 Teddy Bears of Witney (www.teddybears.co.uk) has sold bear lovers the finest and most collectable teddy bears in the world from its shop in the Cotswolds, near Oxford.
It was the first shop in the UK to specialise in selling new and old teddy bears with over 1000 bears in stock – nearly all of which are limited editions. And for those who know their bears, the shop also has two of the world's most famous bears on permanent display in its bear museum – Aloysius (from Brideshead Revisited) and Theodore, Peter Bull's pocket companion.
Formerly an antiques shop, the double-fronted, sixteenth century Cotswold stone building provides a natural home for the teddy bears.
There is a lot to see there including artist bears from around the world, limited editions by Steiff, Merrythought and other leading manufacturers, as well as a constantly changing selection of bears and animals.
Company owners Ian Pout and Janice Parr regularly travel to shows in Japan, California and Germany to source new and vintage bears.
Raising awareness
One of the challenges faced by Teddy Bears of Witney is raising awareness of the company, in terms of both its physical and online presence.
In 2014 Ian decided to refresh the website to help with this and approached a local design agency for help. The website sells products online nationally and internationally, as well as acting as a marketing tool to attract new customers, and it needed a more up to date and user-friendly look.
Ian and the team are very pleased with the result. They are able to update the website themselves which is handy when new products arrive into stock. Each month the website sees between 25-50 online sales with some well-known artist bears selling for as much as £1300-£1400.
"The shop sells such a wide variety of bears and friends that we can't put them all online," says shop assistant, Helen. "However certain bears, particularly artist bears such as the Forget-Me-Nots, are very popular and as soon as they appear on the website, they are often sold almost immediately."
"For Teddy Bears of Witney, the website is much more than just a shop"
"Customers like the personal service they receive from the staff and it is important that this is carried over to the website. All customers receive a personal email relating to their order rather than an automated response, which they like because they know if there are any problems, they have an actual person they can contact." says Helen. 
"Customers also receive a handwritten note of thanks from the shop. The success of this personal approach is reflected in the amount of repeat orders we receive."
"We also use the website to tell the stories behind each bear or range – for example a new arrival, Bristol, was found in a bag at Bristol Airport in 2012.  A large appeal was launched to find his owner and 14 months later he was reunited with him. Suffering ill health, the owner decided to find Bristol a new home and he went on auction in Newbury in December 2015. Ian bought Bristol and this unique bear is now on display at Teddy Bears of Witney, with a replica of the original bear available to buy."
Seeking a younger audience
The customer base is generally made up of seasoned collectors but the team uses the website to attract a younger audience too.
By introducing a wider variety of brands, such as Jellycat, and increasing the number of brands available to buy, including Kosen and Charlie Bears on the online shop, they aim to attract a wider variety of customers.
They have also been using social media alongside the website to attract younger bear buyers, through the use of Instagram, Facebook and Pinterest. "Our Instagram following increased by nearly 100 in just a couple of weeks recently," says Helen. "We use a range of hashtags to build momentum."
E-newsletters and banners
In the future the team will be sending out e-newsletters to its extensive and international database. They hope to tie the newsletter themes in with the website banners for a consistent message, and use the newsletters to generate awareness of the teddy bears in stock, repeat business and revenue.
"There are people who travel from all over the world to visit us and the website is really important for ensuring the shop continues to attract new customers of all ages and from far and wide"
"We want people to know that we are here, not only to buy online but also to come and see the magic of the shop itself," concludes Helen. "Without it, there is no doubt that less people would know about Teddy Bears of Witney."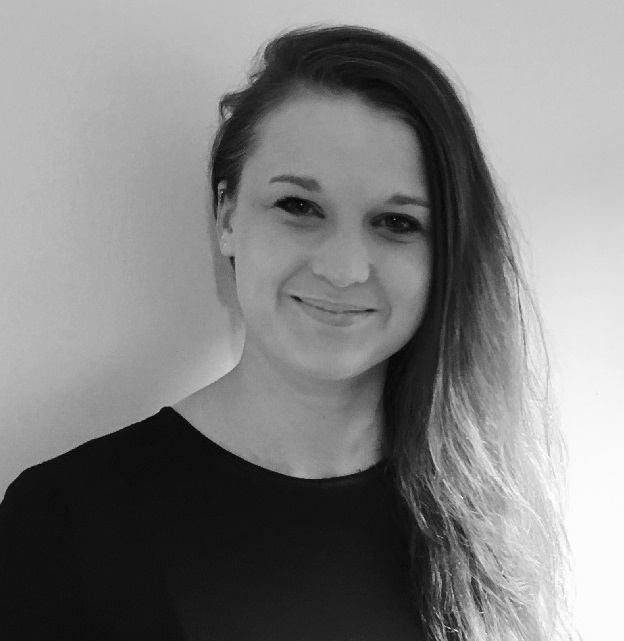 Zoe works as a Content Marketing Executive at the UK Domain. Previously working in advertising and the sporting industry, Zoe has over four years experience in marketing.
Read full profile