As everyone gears up for 2018 and we enter the New Year, we take a look at what you can learn from some of the top stories in digital marketing from last month.
Learn SEO with a new Starter Guide from Google
If you're new to SEO, you no longer have to rely on an old PDF to read official SEO guidance from Google. The search giant's famous SEO Starter Guide has now been updated and moved fully online, allowing you to jump to relevant sections to read SEO best practice straight from the horse's mouth. You can access it here.
You can now write longer meta descriptions
On the subject of SEO, Google announced this month that it's officially increasing the length of search results snippets, or meta descriptions. Just as Twitter has doubled its character limit, so too have meta descriptions now leapt from around 160 characters to 230.
Speaking to Search Engine Land, Google said, "We recently made a change to provide more descriptive and useful snippets, to help people better understand how pages are relevant to their searches. This resulted in snippets becoming slightly longer, on average."
Just as with tweets, though, shorter may well still be better when it comes to catching people's eye. While many meta descriptions are automatically generated based on a user's search query, you can still write your own and they may appear for some searches. Making them concise and compelling, with a clear call-to-action, is still more important than using all the available characters.
Got something to say? Tweet longer messages with official Twitter threads
As if doubling the character limit wasn't already enough, Twitter has now added a feature officially supporting the concept of a 'thread', where a user writes a string of tweets intended to be read one after the other. You can now, as Twitter puts it, "connect your thoughts" by clicking a 'plus' button that ensures tweets are linked together, and a 'show thread' button in timelines will indicate where there's a thread to be read.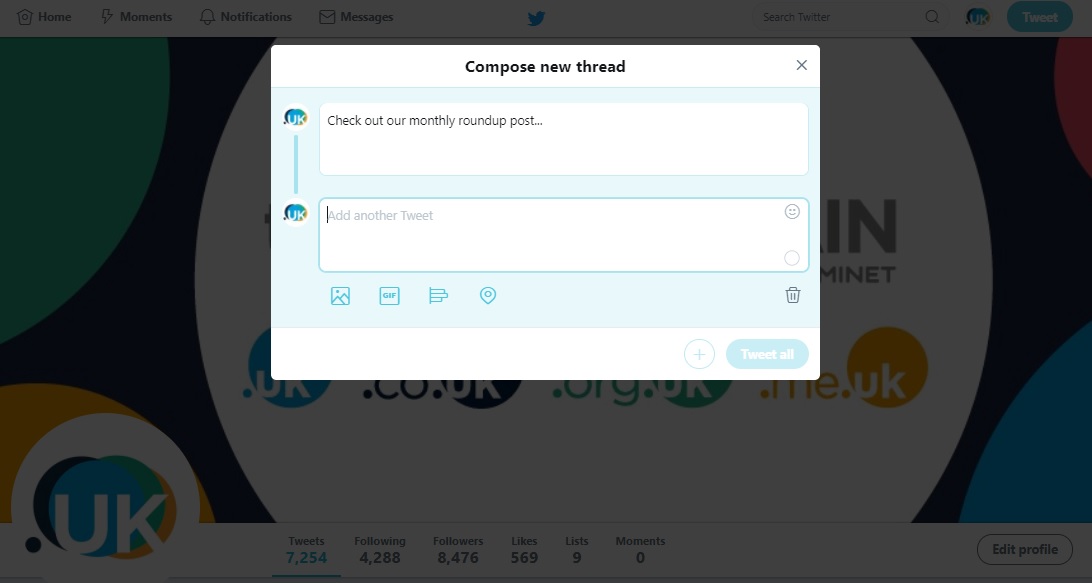 They're worth knowing about if you're tweeting something that's going to require more than 280 characters to say; a company statement or important news announcement, for example.
Ask for Facebook likes and get penalised
Over on Facebook, the powers that be are cracking down on Pages actively soliciting likes and shares, a practice known by the company as 'engagement bait'. Giving an example of such a post as, "LIKE this if you're an Aries!", Facebook says that these posts seek to influence the news feed algorithm by artificially boosting engagement.
To combat the practice and make engagement more "authentic", it's showing such posts less often in news feeds. Not only that, but repeat offenders will find all their posts similarly demoted over time, not just the ones soliciting engagement. If your business has a Facebook page, this is something you'll need to bear in mind if you're trying to widen your reach.
Just for fun: the year in search
Finally, Google's 'Year in Search' always makes interesting reading, and this year's report is no different.
Globally, Hurricane Irma was the most searched-for topic in 2017, followed by the iPhone 8 and the iPhone X. Top global queries starting with the word 'how' included the puzzling 'how to make slime', 'how to make solar eclipse glasses' and, in a telling sign of the times, 'how to buy Bitcoin'. Here in the UK, we wanted to know the answers to questions such as 'what is a hung parliament?', 'what is an exit poll?' and 'how to stay young?'. Take a look at the full report for more fascinating insights into the world's searching habits.
A collection of articles written collaboratively by members of the UK Domain Team.
Read full profile