Hartwell & Co (www.hartwellfencing.co.uk) are timber specialists, providing quality treated timber for garden, agricultural and commercial use. It is a long-established family-owned and family-run company.
The business began in 1906 and went on to specialise in the timber trade in the 1950s. Over 100 years later and the same family are still at the helm today. Liz Heneghan, granddaughter to the original founder, her husband Paul and their son Chris now run the business.
Much expertise and knowledge has been built up during the many years of trading making Hartwell & Co what it is today. The company's website was launched over ten years ago and has recently undergone a relaunch. It showcases the company, their product range and services they offer. It also provides knowledge, advice and web tools to help customers select the right products.
The move to online
The website was originally launched by Paul as an alternative to producing printed material. He could see that online product information would save the business time and money in printing costs. Getting online also had other benefits such as savings on advertising, with the company's contact and location details available online it was time to wave goodbye to advertising in the Yellow Pages and the phone book.
Paul comments: "I chose our web address because I wanted to say something about our business. It uses our company name, Hartwell, and fencing because this is a large part of what we do."
"Having a co.uk address says that we are a business based in the UK" 
Offering extensive choice and ease of use
As the business grows so does it's product range and stock levels. It now sells a wide variety of products and the website helps to convey this. There are over 300 product pages on the site, offering customers an extensive choice of outdoor timber and related products including fencing, gates, trellis, decking, sheds, garden accessories, to mention just a few!
Each product page provides easy to understand information, a gallery of pictures, advice, as well as product codes and pricing. The related products section on each page also helps customers by showing them similar products and other products they may need.
"Having this information online means that customers can get a good idea of what they need before contacting us. The sales team are available for advice but it always helps when customers have some idea of what they want first!" explains Chris. "Our website also increases sales by showing customers all the items that are available to them."
One of the vital requirements of the updated website was that it was mobile friendly. Chris comments: "Looking at our web analytics we knew that 50% of our traffic was coming from mobile devices. Contractors and landscape gardeners often use mobile devices on-site with clients so it is important for them to easily access our products."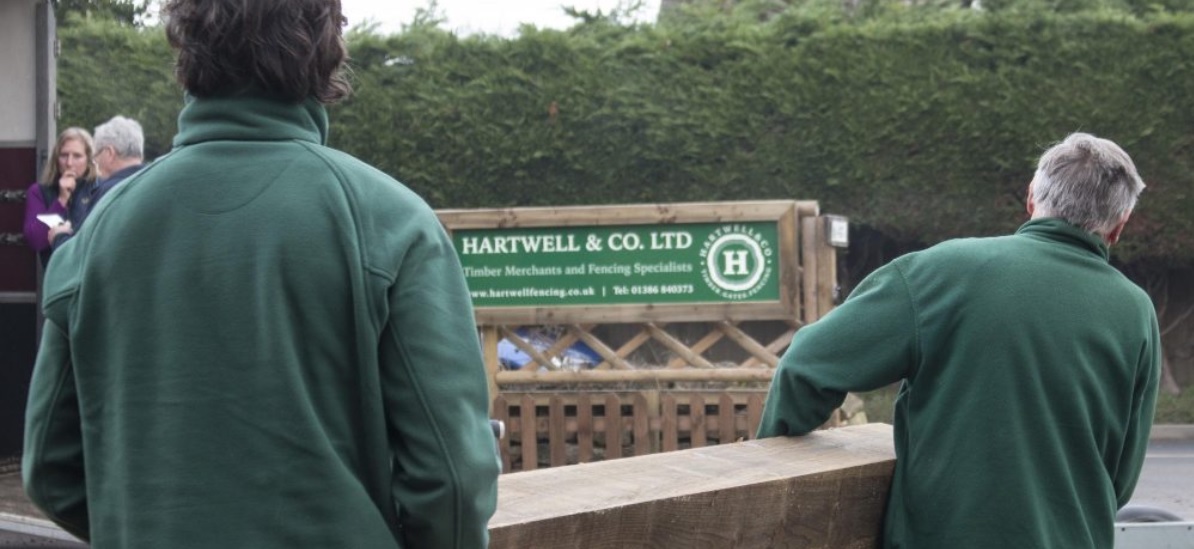 New online web tools
The team at Hartwells are excited about the potential of their updated website. The recently added fencing calculators are useful new tools that will help customers easily find out what they need to construct their garden fence.
Paul says: "Our online fencing calculators offer customers an easy and quick way of finding everything they need for their fence and to get an idea of the cost. Customers can select the type of fence they want from a variety of options available and the height and length they require. Based on their selections, a personalised kit list is produced including product codes and quantities of everything they will need. This can be printed or emailed straight to us and we can then provide a formal quote. We hope that by making this process easy, it will ultimately increase sales."
What makes Hartwell & Co different?
Chris explains: "We're really happy that the About Us page on our website is one of the most viewed pages. It gives us the chance to tell our story and this is what makes us different from our competition.
We also have a customer testimonials page and a news section which enables us to share this great feedback on Facebook, helping to drive new traffic to the site."
Fresh, relevant and always monitoring
Chris continues: "Being easily found online has enabled customers to find us, learn about what we do and how we can help them. Customers are impressed by the quality of our website and the amount of information they can get. From the simple stuff like being able to find out when we're open, our location and delivery info, to the tour of our timber yard!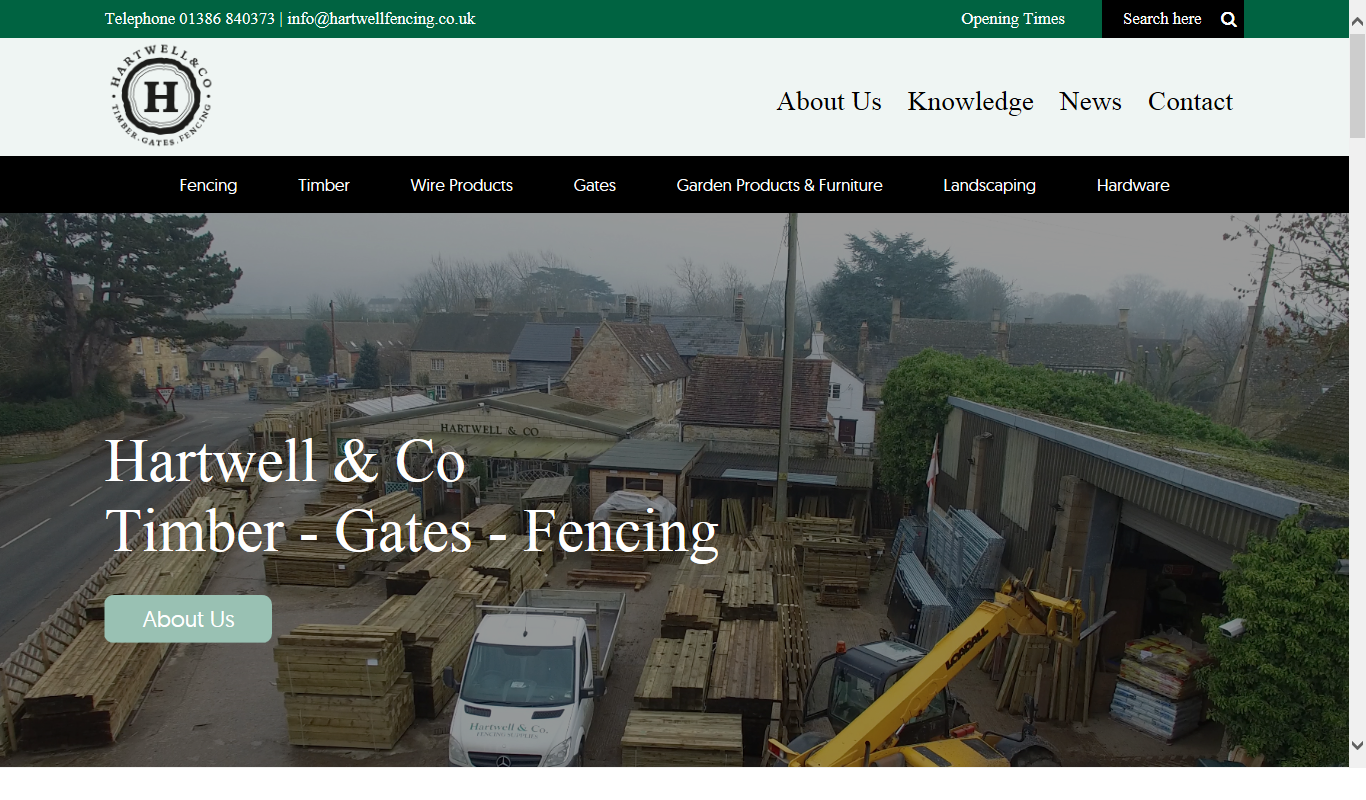 Hartwell & Co regularly updates the news page to direct customers to new products and to offer advice when selecting fences, decking, gates and other timber projects. The content helps to attract new online visitors and encourages them to stay on the site once there.
"Our website has contributed to the growth of the company by increasing our customer base"
The company also uses Instagram to promote content online and to improve search engine optimisation (SEO) ranking. Instagram followers are steadily growing and it is proving a great way to show off some of the company's products, such as the gates they make in the workshop.
Chris concludes: "We'll continue to monitor the success of our website, adjusting and testing it to maximise the great sales tool that it is. In the near future we hope to be selling products online by offering a click and collect service. Our website will continue to grow and will develop with our business."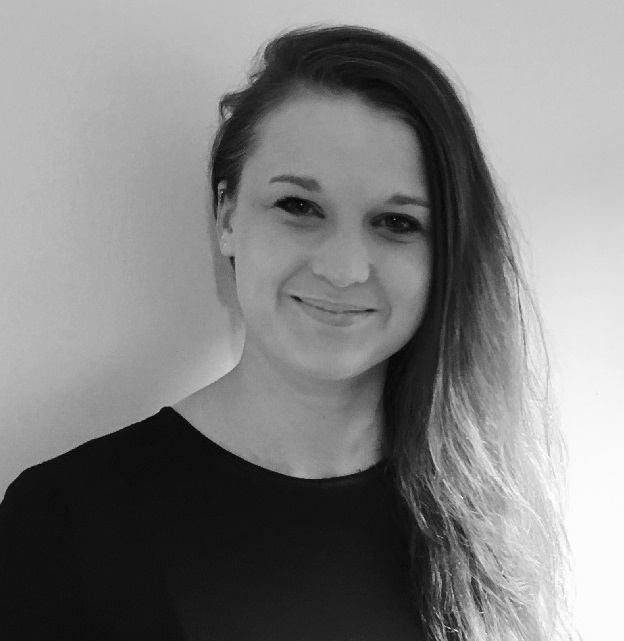 Zoe works as a Content Marketing Executive at the UK Domain. Previously working in advertising and the sporting industry, Zoe has over four years experience in marketing.
Read full profile