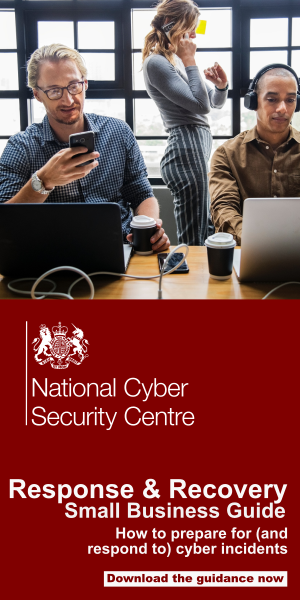 Receiving a letter from the Inland Revenue is rarely fun. More often than not, it's to remind you to complete your self-assessment tax return or pay your bill. Sometimes however, they may also contact you to inform you that you've been selected for an HMRC compliance check.
While this may seem scary, try not to panic. These checks are perfectly normal and it's something HMRC does to ensure that tax returns have been completed correctly. Providing that your returns are honest and accurate, it could even be nothing more than a five-minute phone call.
Genuine errors can result in more thorough checks and if the Inland Revenue suspects foul play, you're likely to be subjected to a major tax investigation.
What is an HMRC compliance check?
HMRC carries out compliance checks to ensure that individuals and businesses are meeting their tax responsibilities. It also provides them with an opportunity to make sure that your tax returns are correct and that any payments you've made have been paid on time and have been for the right amount.
Some checks are completely random and if you've been chosen for one, it doesn't necessarily mean that the Inland Revenue believes there are any serious problems.
Another reason for carrying out a compliance check is to deter tax evasion and to make sure the tax system is operating fairly. These investigations are either risk-based or something you've submitted will have flagged something up on the system.
Sometimes, an HMRC compliance check can even work in your favour because you may not be claiming the allowances and tax reliefs that you're entitled to.
HMRC will write to you or phone to say what they want to check. This could include:
Any taxes you pay
Accounts and tax calculations
Your self assessment tax return
Your company tax return
PAYE records and returns (if you have employees)
Could I be subjected to an HMRC compliance check?
Most investigations take place because there are some concerns about the integrity of a company's or an individual's tax return. If you do receive notice from the Inland Revenue saying that it wants to verify your tax position, it's more than likely HMRC has grounds for believing your business has underpaid tax as a result of negligence or fraud.
Sometimes perfectly innocent mistakes or activities can trigger an investigation however. For example, you may have entered a number incorrectly on your tax return, your earnings could have fluctuated or you've made a larger VAT claim compared to previous years.
The only way HMRC can find out if this information is correct is to carry out a compliance check. They will bring the investigation to an end if nothing is wrong but if something doesn't add up, they will work with you to put things right.
It's thought that a small proportion of HMRC compliance checks for self-employed workers are completely random and are done simply to check for accuracy.
How will I know I'm being investigated?
If you need to take part in an HMRC compliance check, you will receive an information notice in writing. If an accountant manages your tax affairs, they will be contacted directly.
You typically have 40 days to supply the requested information. Failure to do this will see you being issued with a formal information notice. This is very serious and could result in a fine of up to £300. You may also receive additional fines of up to £60 a day until the information is provided.
What should I do if I receive an HMRC compliance check letter?
Being investigated by HMRC can be distressing. If you've received an information notice, try to stay calm. Remember, they might simply be asking you to clarify something they don't understand. Say you've just inherited some money for example, they may just want to know where these funds have come from.
It's a good idea to start a folder to hold any correspondence between you and the Inland Revenue. Also include notes of any calls you've made with dates and the name of the officer you spoke to. Try and send any information by recorded delivery so you not only have proof of postage, but also of receipt by HMRC.
What are the stages of an HMRC compliance check?
Each case will of course vary depending on its complexity and severity. Regardless of your circumstances, below I'll explain what you can typically expect once you've received your HMRC compliance letter.
The letter
Your HMRC compliance check letter will detail what the Inland Revenue wants to see from you. They will specify a deadline (usually 40 days) and it's important you get this information over to them in time. You can deal with the inspection yourself or you can appointment someone, such as an accountant to help.
It's important to abide by the time limits. If you need extra time or are having difficulties providing the information, please get in touch with the Inland Revenue so they can try to help you.
The visit
Sometimes issues are resolved over the phone or once you've sent through the relevant paperwork. HMRC may however ask to visit your home, business or accountant.
You're entitled to have an accountant or legal adviser with you during the visit. You may also feel more comfortable being accompanied by a friend or colleague who can also take notes for you.
You don't have to attend meetings but doing so demonstrates your willingness to cooperate which can help to reduce any penalties you may incur.
Although they can feel scary, meetings can actually cut down the time an enquiry takes. You can even request a meeting yourself if you think it will help.
Don't be afraid to say you can't remember something – this can be a result of stress or because it happened a long time ago. You can send further information later. Similarly, if you don't understand something, just ask. You can also ask the officer to explain why they want to know something.
Asking HMRC for an agenda before the meeting can help you to prepare and also reduce anxiety as you know what to expect. If you're feeling overwhelmed at any time, you can ask for the meeting to end or to take a break.
After the meeting
Ask for a copy of HMRC's notes. Check them carefully and compare them to your own. If you disagree with anything, put your concerns in writing. Additionally, if you think any of the information you gave in the meeting was incorrect or incomplete, now is the time to put it right.
Following your meeting, the Inland Revenue will send a letter with the results of the HMRC compliance check, detailing whether you have overpaid or underpaid tax. In the latter case, you will have to pay any additional tax within a 30-day period. If tax has been overpaid, it will be repaid with interest. However, if tax has been underpaid, interest may be charged.
Once HMRC knows why you have underpaid or claimed certain allowances, it will decide whether there is a penalty to pay. If you have problems paying, please speak to the officer dealing with your investigation and you may be able to work out a payment plan.
Here is a helpful guide which explains the main types of penalties HMRC might charge you.
Closing the enquiry
With a bit of luck, your enquiry will be closed with no adjustments. This will happen once HMRC is satisfied with your explanation or when some agreed adjustments of errors have been made.
What if I want to appeal HMRC's decision?
Individuals and companies can ask for a review or appeal against HMRC's decision. The decision notice issued by HMRC explains what you can and can't appeal. Alternatively, head to gov.uk to find out more.
If you think the investigation should stop at any time, you can write to the office that sent the initial letter explaining why. You can also apply for Alternative Dispute Resolution (ADR) at any time if you don't agree with HMRC's decision or what they're checking.
If you need further information, gov.uk also has plenty of factsheets for those who are involved in an HMRC compliance check.
How to avoid a tax investigation
Although HMRC won't disclose what typically triggers an investigation, there are a number of good tax principles you can follow to reduce the likelihood of being subjected to one.
Ensure tax returns are filed accurately and on time
A simple way to avoid an HMRC compliance check for self-employed workers is to ensure that your tax return has been completed accurately and is submitted on time.
If this is something you struggle with, it's well worth enlisting the help of an accountant. While this is of course an added expense that most small businesses would rather avoid, an accountant can reduce your likelihood of being investigated by HMRC and it's likely that they will be able to help you reduce your tax bill and save you money in the long-run.
Be honest
HMRC has powerful and sophisticated software which can analyse all public sector databases alongside other data in the public domain and online, including social media.
If you've filed a corporation tax return reporting poor performance and profits, but you're boasting about how well you're doing on your social media pages, it's likely an inspector will pick this up and initiate an investigation.
If you've been telling lies, you will almost certainly be found out because the Inland Revenue can use software to identify inconsistencies. It's always a good idea to keep high quality, accurate records because this will act as proof should you need it.
If you want to stay off HMRC's radar, it's also a good idea to pay any tax owed on time and avoid getting involved with aggressive tax solutions. As daunting as it may be to receive a letter regarding a compliance check, unless you've deliberately done something wrong, it's highly unlikely you have anything to worry about.
Disclaimer
The information in this article is for general guidance and is not legal advice. We have tried to ensure that this guidance is accurate and relevant as at September 2019. However, Nominet UK will not accept liability for any loss, damage or inconvenience arising as a consequence of any use of or the inability to use any information contained in this guidance.
After completing her degree in Journalism, Monique began her career at a digital marketing agency. It was here she discovered a passion for online marketing with a particular focus on content creation for the web. Six years ago Monique set up her own copywriting business, Copyworks Group, which specialises in creating content for websites, blogs, newsletters and social media pages.
Read full profile