Katharine House Hospice, (www.khh.org.uk), is an independent hospice supporting people and their families facing life-limiting illnesses. Founded in 1991 by Neil, whose daughter, Katharine, passed away from cancer at just 20 years old, Katharine House believes that anyone in their catchment area facing life-limiting illness, and their families, should be able to access the highest quality advice, symptom control, and end of life care completely free of charge for as long as they need it.
Communications Officer Chris Higgins describes the hospice as a place where people can be supported to live as well as they can until their last moments, saying "All of our patients have life-limiting illnesses, and today people are living longer with those illnesses. We support patients and their families throughout their illness until the end of their life, making them as comfortable as we can and offering them the care they need when and where they need it. We also support family and friends through our bereavement service after someone dies, including a new service for children and teenagers."
Today, Katharine House cares for 300 people and their families at any one time in the hospice, local hospital, care homes, and patients' homes too. Their free of charge services are now available to a population of over 155,000 people in north Oxfordshire, south Northamptonshire, and south Warwickshire.
Raising awareness of services and fundraising online
Having an online presence allows Katharine House to raise awareness of the services offered, and gives them a platform to provide advice to healthcare professionals as well as important information about life-limiting illnesses to patients and their families. The hospice is also looking at how it can develop its use of online technology to better support children and teenagers in bereavement in the future.
Two thirds of the £3.7millon cost of providing the great services each year comes from local supporters, clubs, groups, businesses and trusts, so having an online presence helps Katharine House reach these fundraisers and raise money. Chris explains: "The website has lots of information about events, event ticket sales, our hospice lottery, online donations, and how you can take part in or organise a fundraising event."
Choosing a .org.uk was important to Katharine House to show these fundraisers and patients the charity is based in the UK. Chris says: "It also helps build trust because our patients and supporters know that a .org.uk domain is reputable and trustworthy."
Collecting donations online
The donation page on the website is a great way to give people a quick and easy way to donate and support the inspirational work of Katharine House. A lot has changed for charities in the technological era as Chris explains: "In the digital age, and when there are so many fundraising challenges for charities, it's vital to have that online income generation functionality because it's so prevalent elsewhere, and it's been essential to ensure that this functionality works across multiple devices, from desktop to tablets and mobile."
Having the ability to support the charity online is helping Katharine House reach more people and gather more support, as Chris continues: "As a charity we have to look at how our audiences are using technology in their everyday lives, and make sure we offer them ways to engage with us that suit them."
We want to make it as easy as possible for them to donate in memory of a loved one, buy our Christmas cards, or book on to one of our fundraising events.
Having the ability to sell tickets for fundraising events online has also hugely helped the charity, with more than 60% of tickets for mass participation events (like the fantastic Midnight Walk or fun Santa Run) being sold online. Chris elaborates: "People are used to shopping, ordering, and booking online. It's easier for our supporters and makes the whole process smoother, meaning our fundraising team saves time on the administration and we can save money by printing less leaflets and sign up forms."
Reaching over a million people a year on social media
Social media also plays a big part in engaging people and directing them to the website to find more detailed information about the services provided, life-limiting illnesses, and the great fundraising events. Katharine House has seen some brilliant growth in their social media presence across Facebook, Twitter, LinkedIn, and Instagram, as Chris explains: "We've managed to grow our social media presence hugely over the last 12 months and we now reach over a million people a year with information about our services, events, and things like patient artwork or stories about their time at the hospice."
Growing the social media so successfully followed a lot of time spent thinking about the tone of voice used and what was going to stand out on a busy social media feed. By posting much more content about the services offered Katharine House can get information to patients and their families in a way that is quick and easy for them.
Chris says: "We've tried to show off that we're more than just a hospice – we provide the highest quality, individual care and support for patients and families, but we know that a person is more than the illness they're facing; so we offer support for a person's emotional, psychological and spiritual needs too."
Patients can join an art or music class, have their hair done, or get a massage, or they can talk to our chaplain or social worker – and it's important for us to share those things because they help dispel the myth that hospices are dark, scary places.
Alongside this, Katharine House now publishes more content about fundraising events, featuring posts of the events from beginning to end on social media in order to engage people and challenge them to help raise money for the charity.  Paid social media campaigns have also helped, as Chris explains: "We've done a lot more campaigns on social media which we've found really helps bring in people to our events and in turn helps raise much more money for the hospice."
Chris highlights the importance of an online presence for this inspirational charity by saying: "Being online is possibly the best way to show off your business or charity, gain customers and supporters, and promote your brand, personality and qualities."
Remembering your reputation
The biggest piece of advice for other charities from Chris is to remember your reputation, he says: "Everything you post online helps people build a picture of you and the work you do, whether you're a sole trader or a multi-national." But he also stresses the importance of remembering that it works both ways, and bad or neglected content can also damage your brand and reputation. So, keep an eye on things like negative comments, spelling mistakes and inappropriate images, even on personal social media pages for those working in the charity sector, and always have in mind the reputation you want to build for yourself and your charity when you're posting and promoting content online.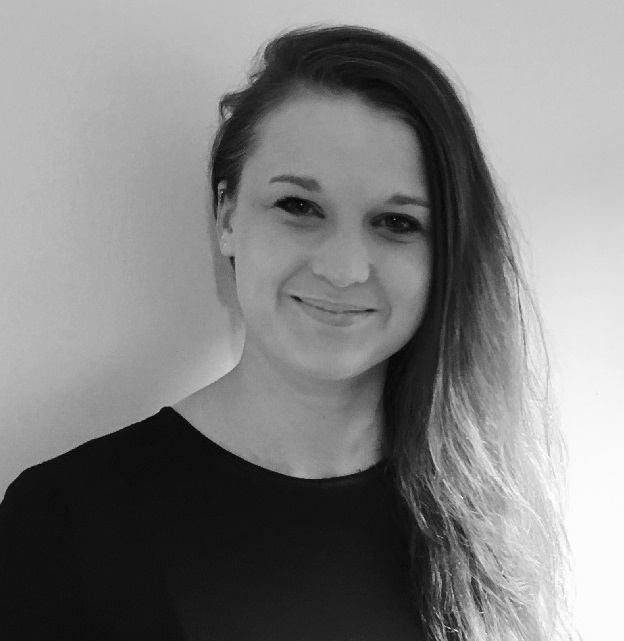 Zoe works as a Content Marketing Executive at the UK Domain. Previously working in advertising and the sporting industry, Zoe has over four years experience in marketing.
Read full profile