Last updated: 15 January 2021
For most businesses, both small and large, there's still a sense of uncertainty in the UK right now.
With changes to lockdown guidelines, schools closed and increasing rules on social distancing, you might have concerns about the implications this is having and will continue to have on your business.
What changes will you have to make to your workplace? Do you and your employees have the resources to work from home? Can you take the financial loss?
In order to minimise the impact to your business we have collated some useful advice and recommendations for you and your small business during this time:
Employee welfare
As a small business owner, you and your employees are the heart of your business. So, it's important to put their health first and ensure they feel comfortable and informed about what to do at work.
1. Communication is key
Advice is changing minute by minute, and whilst this can be hard to keep on top of, it's important to ensure you are regularly communicating with your employees about what measures you're taking to minimise the risk of exposure in their place of work. If you are making changes to your business processes, keep employees informed so they know the right steps to take. 
If you are unable to work from home, you can find some helpful resources about working safely, whether you have premises, enter people's homes for work or work in a warehouse, on the Government website here. You can also find guidance on COVID-19 risk assessments on the HSE website here and information on cleaning (non-healthcare) work premises here.
If your business has been impacted by COVID-19 and you can no longer operate or support your employees, you can apply for a grant from the Government to cover 80% of your staff's monthly wages (up to £2,500 a month) for hours not worked. This is called furloughing and means putting staff on temporary leave. 
This Coronavirus Job Retention Scheme has been extended until the 30th April 2021. You can find out more about who can claim, how much you should be claiming and more on the Government website here.  
2. Share hygiene advice
Whether you have an office, warehouse or shop, it's good practice to display health advice posters as gentle reminders on hygiene. You can find resources on the Government website here.
If you don't have a physical workplace, you and your employees work remotely or you're all based at home right now, then share this information via other means such as email – and remember, it's just as important for employees to consider their hygiene practices at home.
By emailing general good hygiene practice and travel guidance to employees, you can provide tips on effective hand washing, using hand sanitiser and advice on physical contact with customers. We recommend you don't just send one email – maintain a regular communication to keep this at the forefront of minds.
3. Spot the signs
As a small business owner, Acas recommends that managers should become educated on how to identify symptoms of coronavirus and are aware of the actions to take. This might be reporting on sickness, sick pay and carrying out the correct procedures if someone falls ill with the virus while working.
Acas is an independent public body that receives government funding to provide advice on workplace rights, rules and best practice, they have plenty of advice on managing coronavirus as an employer here.
What about the concerns I have about keeping my business operating?
There's never been a better time to re-evaluate your business continuity plan. Should you or any of your employees fall ill, you'll need your plan to launch successfully with or without you.
Business continuity is about having plans in place and setting up your business with the idea that you maintain your critical services in the event of something bad happening.
There are two schools of thought; building resilience in what you do by taking steps to prevent an incident from occurring and disaster recovery planning, where you put plans and processes in place to speed your recovery from an incident. Think of it as trying to prevent things going wrong and then having a plan if something does happen.
It's important to protect the interests of your stakeholders and your business. Insufficient planning could lead to significant losses, which could be irrecoverable. The impact from an incident could lead to reputational damage and financial loss.
If you don't have a plan or want to review your current one, take a look at the advice from our business continuity experts.
Remote working
Going hand-in hand with a business continuity plan – is your small business equipped for remote working? Given that the UK Government is still requesting homeworking where possible to minimise the risks, it is important for you to consider how this could work for your small business, if it's not something you already do.
Here's some advice for remote working if this is not currently part of how your business operates normally:
1. Collaborating effectively
One of the ways that employees can stay in touch whilst remote working is the use of collaboration tools. Collaboration apps can help you streamline the way your team work together – managing projects, sharing files, and connecting people through group chats and video calls. Here are five free collaboration tools that you can implement.
2. Equipment and access
If remote working is possible for your business, review the equipment employees will need to be able to carry out their jobs from home. This might be laptops and chargers, headsets or mobile phones.
If you have concerns about the cost of equipment, consider the cost implications if your small business was unable to operate for weeks or even months.
You will also want to test that employees can access networks, portals and any digital tools from home too. It's important to ensure that contact numbers, emergency contacts and addresses are all up to date.
Find further advice on working from home here.
Insurance cover
Gov.uk suggests that small businesses should check the policy they hold with their insurance provider. Whilst it's quite likely that the majority of businesses will not be covered for coronavirus (COVID-19), as business interruption policies usually refer to damage to property – some may have opted for cover to include diseases.
If you don't have this cover, you could also look for 'supply chain or denial of access' cover which might provide assistance in this circumstance.
For more information on insurance take a look at this Q&A from the Association of British Insurers.
Financial support from the Government
But what about the immediate financial loss caused by the virus? To support small businesses through this period of disruption, the Government has announced and issued temporary measures to aid relief including:
Statutory sick pay relief package for SMEs
Coronavirus Job Retention Scheme
Small Business Rate Relief 
Small business grant funding 
Coronavirus Business Interruption Loan Scheme 
Deferral of VAT payments
Coronavirus Bounce Back loan 
Find out more information on the support you can receive here. The Government have also launched a support tool, allowing you to find out what support is available to your business through a series of questions. Access it here. 
Following the latest lockdown announcement in January, one-off top up grants of up to £9,000 per property are set to be offered to businesses in retail, hospitality and leisure that have been forced to close to help these impacted businesses through to Springtime. A further £594 million discretionary fund is also going to be available to help support other businesses via their local authorities where they may not be eligible for help through other grants.  
Backing from banks
Business in the Community advises that The Bank of England has developed a comprehensive package for UK businesses to help with the significant economic interruption that COVID-19 is likely to have. One of these measures includes dropping interest rates from 0.75% to 0.1%.
Additional funding is also available for banks to increase lending – in particular for small businesses.
Likewise, HSBC, Lloyds and Natwest have confirmed plans for emergency loans and overdrafts to minimise the financial pressure on the small business community.   
Business in the Community is the oldest and largest business-led membership organisation dedicated to responsible business – with the intention to create a skilled, inclusive workforce today and for the future.
Get more information from Business in the Community here.
Self-employment Income Support Scheme
For those of you who are self-employed, the Government announced a scheme to help minimise the impact of coronavirus.
The scheme allows self-employed individuals or members of a partnership to claim a taxable grant. It's worth 80% of average trading profits and will cover three months with a maximum of £7,500 in total.
There are some requirements for the scheme. You can find out more about the criteria and check if you're eligible on the Government website here. 
The scheme has also been extended, however if you weren't eligible for the first and second grant unfortunately you won't be able to apply for the third grant.
If you are eligible, you can apply for the third grant online and must do so on or before 29th January 2021. You can find out more about claiming the third grant here. Latest updates from the Government confirm a fourth grant will also be offered to cover the time period of February to April 2021.  
There are other schemes provided by the Government to help self-employed individuals, including Bounce Back loans, Universal Credit claims and grants for small businesses who pay little or no business rates. You can find out more about these here.
Funding for frontline charities
The Government has pledged a £750 million fund which will be used to support voluntary, community and social enterprise (VCSE) charities to help them continue their vital work during the outbreak.
The funding will be offered to charities who need to continue providing services as part of the national coronavirus response in the UK, with £200 million directly supporting hospices and £310 million supporting smaller, local VCSEs in England. 
You can find out more about the financial support for charities here. The NCVO also has some helpful COVID-19 resources for charities on their website.  
The ultimate goal is to keep your organisation operating as normally as possible and make sure you're doing what you can to protect both you and your employees in the workplace.
Consider the advice above and don't be afraid to make bold decisions if you think you're putting yourself or anyone else at risk.
Disclaimer
The information in this article is for general guidance and is not legal advice. We have tried to ensure that this guidance is accurate and relevant as at January 2021. However, Nominet UK will not accept liability for any loss, damage or inconvenience arising as a consequence of any use of or the inability to use any information contained in this guidance.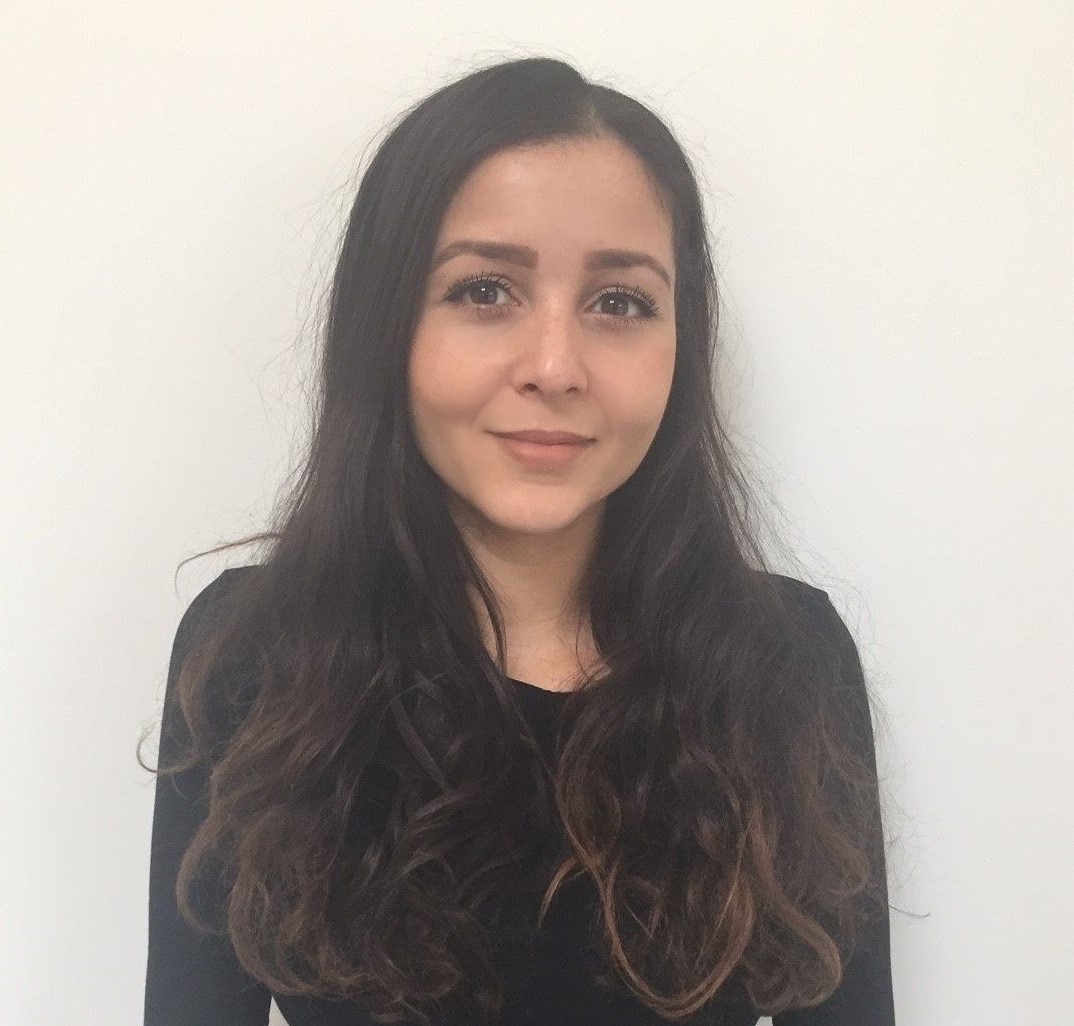 Nyiesha is a Content Marketing Executive at Nominet. Over the last seven years Nyiesha has worked within various functions in marketing in the technology and foodservice industry.
Read full profile