The Posh Shed Company (www.theposhshedcompany.co.uk) produces high-quality sheds for the garden, all available in attractive and unique designs in a large range of colours. Made in Herefordshire, they are delivered and installed nationally.
The business began over 20 years ago by Kay and Richard Frost. They started out with The Playhouse Company and from there they developed two further companies, Educational Play and The Posh Shed Company in 2008.  They currently employ 29 people including sales, factory and delivery teams.
Director Kay Frost, and Sales and Marketing Manager Jessica Pritchard, told us about the business, including what they want to achieve and their successes.
They also have some advice for other small businesses on the best ways to get online.
An attractive site that works well
According to Kay: "Our website enables our business to operate and grow nationally.  The sheds are promoted online and sold over the telephone and by email right across the country."
"We chose a .co.uk domain because it clearly shows we are UK-based"
The website was re-launched around a year and half ago. Jessica explains: "We worked closely with a design company for about three months.  It took longer than we thought but we're really happy with it and we receive many compliments about how good it looks.  This has a lot to do with our regular photo shoots for new products and the great images we have.
"When the site was first launched we used pictures of the sheds in customers' gardens. Now we encourage customers to post pictures of their sheds on social media instead and we get great feedback from this."
The company relies on their website to give customers details on the sheds and to give them ideas of what can be achieved if they are looking for a bespoke shed. It also provides printable specification sheets with prices for each shed.
"Although we are happy with the site we are always looking at ways to improve it. This could be by adding more product information or news to keep our customers up to date," Jessica says.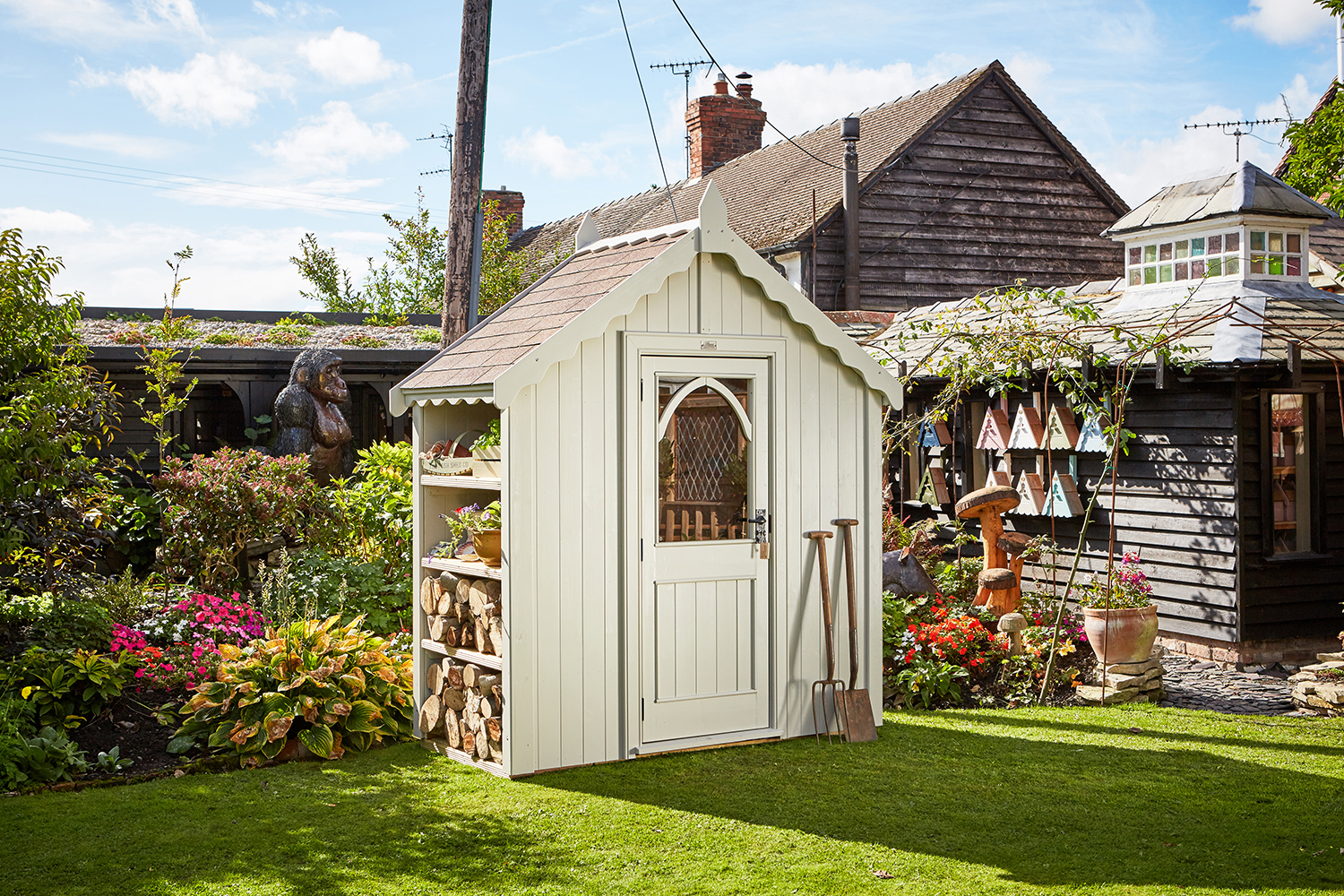 The Tin Hat range and Posh Gardening
The Posh Shed Company team is currently focusing on the launch of a new shed design with galvanised corrugated sheet roof called the Tin Hat range.
It is made from tantalised, pre-treated timber and its module design makes it unique. It can be ordered to exactly fit a customer's garden/space requirements.
It's an exciting new product launch and very different to the rest of the range. They are currently making a big splash about this across the website, social media, in the press and at events.
"We're also expanding our Posh Gardening range to complement our sheds," says Jessica. "We now sell garden items from unique craftsmen who may not have a website of their own yet. We can sell many of these products online offering us a great new revenue stream.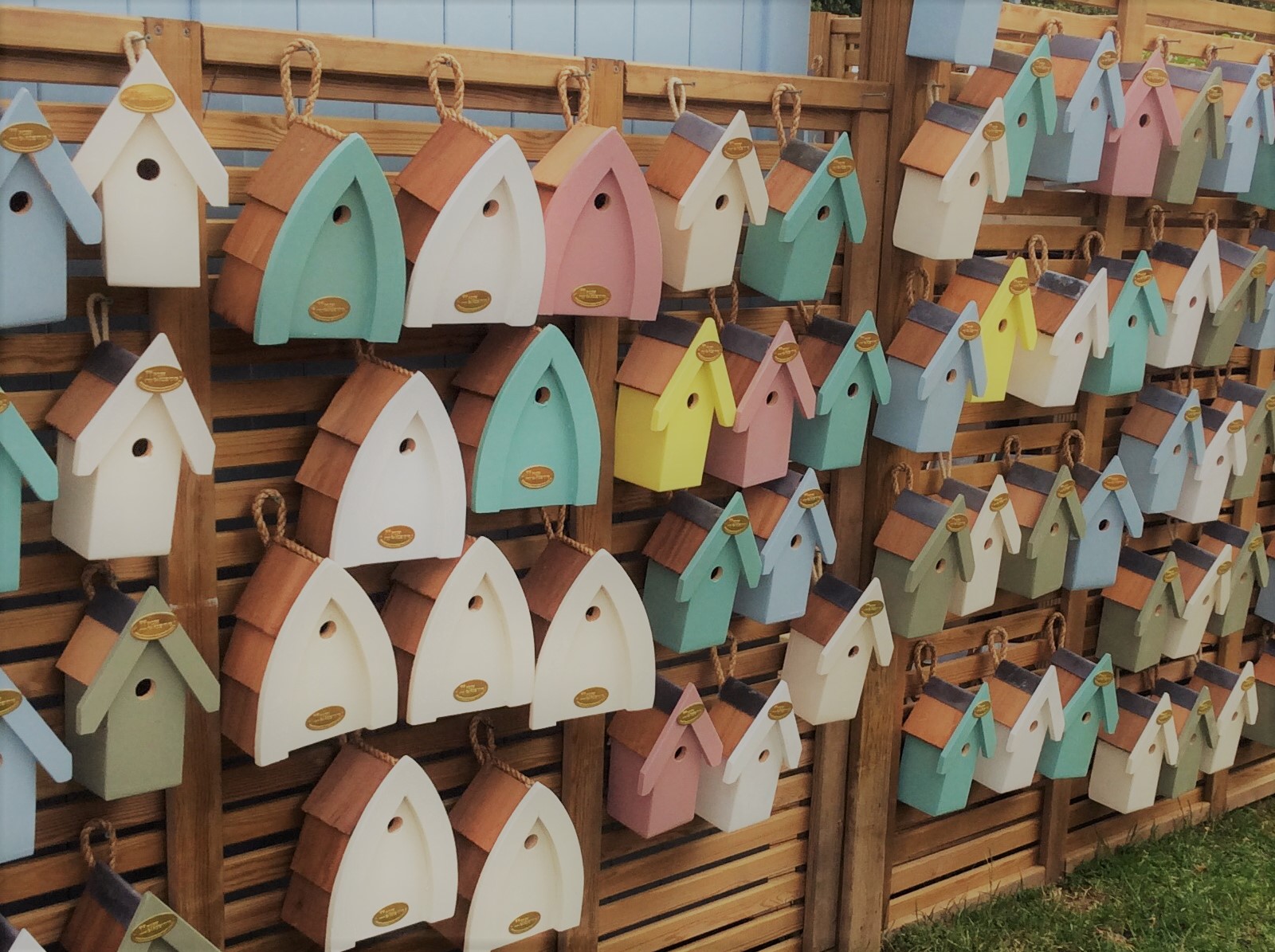 Monitoring and growing
According to Kay: "We carefully monitor web analytics to review how and when the site is being used and we can measure the success of our marketing efforts through the impact on the website. "
"Currently we're seeing website visitor numbers increase every month which is very encouraging"
Kay explains: "We benefit greatly from our new and updated content management system which allows us to update and change our website quickly and easily. It is very cost effective as we are able to make changes ourselves and this is sometimes easier than having to try to explain it all to a third party.
As we are a growing company it is important that we are able to update our site ourselves in this way. It means we can introduce new products or change products as and when we need to. A fresh looking website is more attractive and appealing than an old out of date one".
Kay concludes: "If I could give any advice to a business thinking about going online, it would be to have an up-to-date website that can be generally managed in-house. Believe in what you want as well as what the designers say and keep refreshing it either with photos, blogs or new products."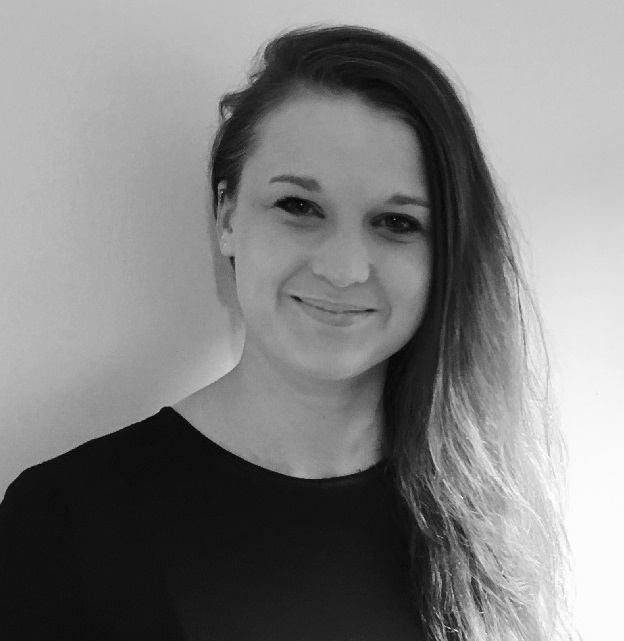 Zoe works as a Content Marketing Executive at the UK Domain. Previously working in advertising and the sporting industry, Zoe has over four years experience in marketing.
Read full profile