Pritchard Electrical Ltd. (www.pritchardelectrical.co.uk) offers high-quality electrical works and has a smart looking website explaining all the services it provides and the accreditations it has achieved.
As the company grows, the owners are increasingly seeing the potential their website brings to capture new business opportunities in key target markets.
From farmer to international electrician
The company was established by Owen Pritchard over twelve years ago. Owen set it up following a major change in career – from farmer to electrician.
It has steadily grown over the years to become the real family business it is today, also employing Owen's wife and brother. It supplies electrical installation, maintenance, testing and inspection services to commercial and domestic clients and is based in the Vale of Evesham.
The team specialises in providing services for farms and commercial fruit and vegetable growing operations. This work has also taken the team further afield, to Senegal in Africa, when they helped to set up a new vegetable growing operation.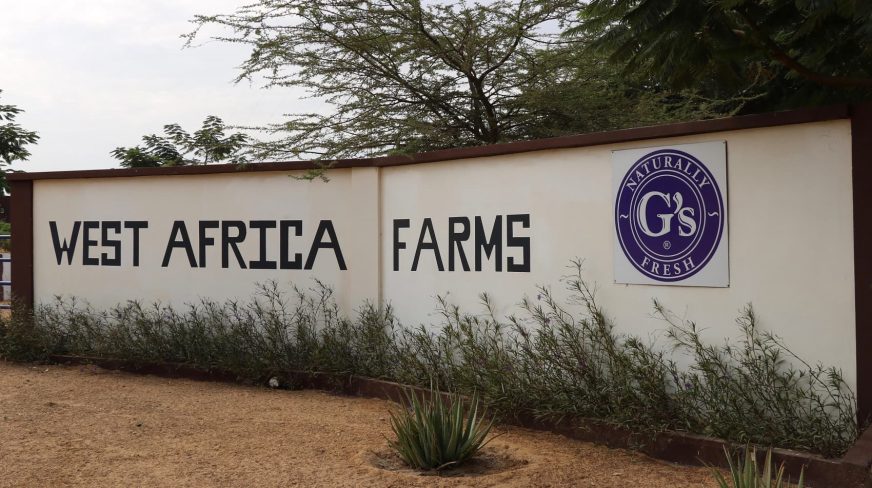 Why online?
Owen tells us about their website: "We got our site up and running about two years ago. Working with a design agency, we looked at a number of other websites and worked out what we needed."
"I felt like Pritchard Electrical needed to put on the map and a website was a 'must have' for our successful growing business"
"I really wanted a professional looking website that gives potential customers information about who we are, our accreditations and the services we offer. I also wanted to show who some of our clients were to demonstrate the customer base we have."
The website has met Owen's expectations: "I'm happy with how it looks and works. It has produced some new business leads for us which is fantastic," he says. "However it could work harder. It needs some time and focus to take it to the next level."
What's next for the website?
The team at Pritchard Electrical is always on the lookout for the next business opportunity. Owen explains: "With an ongoing involvement in the renewable energy movement we have supplied alternating current (AC) services to solar installers on many projects nationwide.
"We have also just been accredited to install electrical car charging points. The electric car industry is expanding and we hope to grow our business in this area. Our website can help to promote our services in these niche markets and reach out to potential new customers."
Pritchard Electrical is also focusing on winning opportunities in the school academy market and will feature any new education clients on their website to promote how they can help.
Owen has other plans for the site too: "I would like to add some short client case studies that give real evidence of our expertise and the trusted relationships we have. In particular, we specialise in electrical work in the food produce area, so our website can promote this and help win business for us in this sector."
Owen also intends to recruit more young people into the team, and the dynamic and modern looking website will support this objective, by displaying the exciting career opportunities on offer.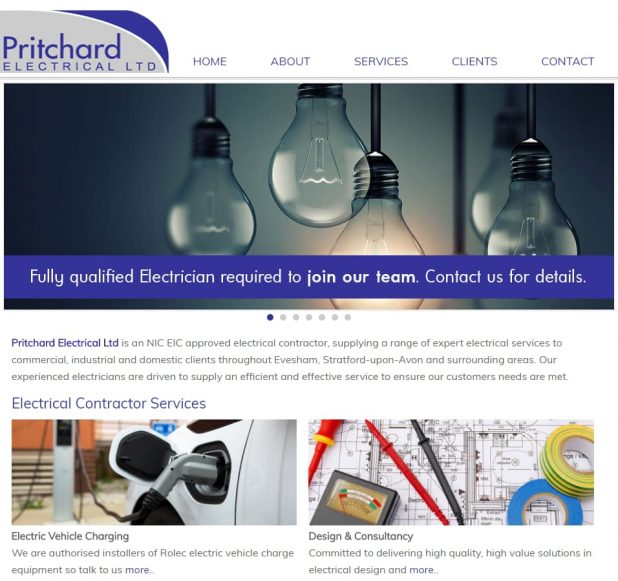 Before developing the site further, Owen is planning to do some research by looking at the online data. Through Google Analytics he will be finding out where visitors to the site are coming from, what the popular search terms are, and the amount of time a visitor spends on the site. This data will help him make better decisions on how and where to update the site.
"Tracking and analysis on our website hasn't been important to us before, but it is now something we will look at when we spend more time developing it," says Owen.
Maximising business opportunities
As Pritchard Electrical grows and develops more specialised services, Owen will make the website work harder, so these services can be found easily by potential customers.
Through analysis, research, developing content and optimising pages for search engines, Pritchard Electrical aims to maximise on the business opportunities that are driven by its website.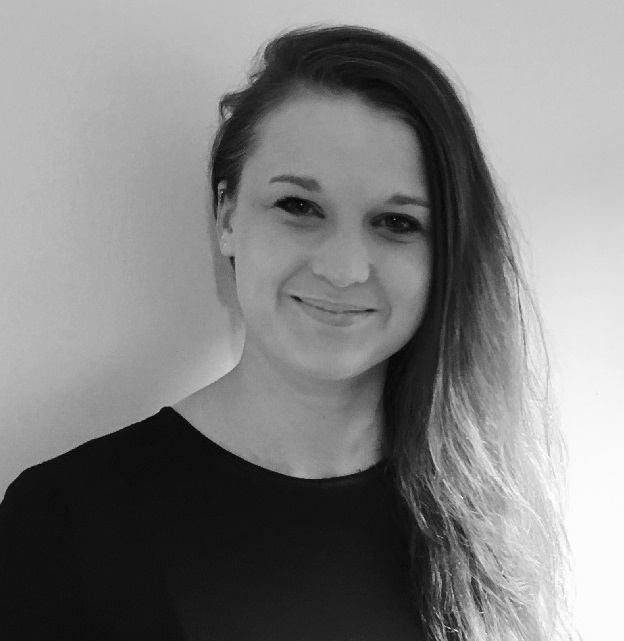 Zoe works as a Content Marketing Executive at the UK Domain. Previously working in advertising and the sporting industry, Zoe has over four years experience in marketing.
Read full profile