Oxford Office Furniture (www.oxfordofficefurniture.co.uk) offers a full furniture proposition and service helping business owners who are looking to create a productive working environment using high-quality office furniture, while offering the very best in customer service, delivery and installation.
Oxford Office Furniture was founded by Dave Beesley and David Peirson, who actually used to be competitors in the industry. Coming together after Dave, who has over 30 years' experience in the furniture industry, received the best news following his prostate cancer diagnosis and David found himself ready for a new start. We spoke to Dave and David about how the business has grown and how it's online presence has helped fuel this growth.   
 In 2014 with little money and lots of drive, a couple of MPVs and Dave's garden sheds, the business was started.
Offering so much more than just furniture, services include 3D office design, removals, project management, installations, and clearance, all with the aim of making, creating or clearing office spaces easy for the consumer. They expand: "Our dedicated fleet of vehicles and expert design and installation teams allow our customers to take a step back while we do the hard work. It's the perfect solution to help organisations to achieve their goals."
Our aim is to deliver quality furniture at the best price on the market, with customer service that exceeds all expectations.
Focusing not only on customer service but also being aware of their environmental impact, Oxford Office Furniture offers part exchange on used furniture, and any pieces beyond their 'useful life' will be offered to charities.
Going from strength to strength
Starting with a basic website which served its initial purpose, Oxford Office Furniture has recently revamped the site so it better aligns with their customers' requirements and showcases the vast range of services offered. They comment: "Our website now serves a number of functions. Primarily, it's a signpost for people to see what we do and how we operate, and get in touch with us to discuss their project requirements."
Alongside this, the website allows customers to find out more about the business including a range of testimonials, browse furniture designs and suppliers and even purchase pre-owned stock as they explain: "We provide brochures and product guides online to offer customers a taste for what they might use to improve their office spaces. We also advertise and sell furniture on special offer and list a selection of our very popular pre-owned furniture stock."
The business has gone from strength to strength and in place of people carriers are Mercedes sprinter vans, lorries, and the best tools available. They proudly comment: "The team has grown to a headcount of 16 and the sheds have long since been outgrown, we now operate from two main warehouses in the Bicester area."
There are ways to communicate your business without a website, but the scale and ease with which a website performs the task is unparalleled.

Automation, downloadable brochures, and selling online
The easy-to-navigate website is welcoming and clear menus allow visitors to find information easily. Customers can download brochures across the site, from both Oxford Office Furniture themselves and from other suppliers, the association helping web traffic on general furniture-related queries and through searches for the various manufacturers. Handy "ask us a question" and contact buttons sit at the bottom of most of the web pages encouraging customers to get in touch with the helpful team.
The Oxford Office Furniture team are also really utilising their website to help with processes and selling stock. By managing and selling the stock through a single system, a great deal of time is saved. Similarly automating many of these internal, back-end processes in the office helps to create a smooth and professional experience for customers and reduces time by simplifying the order procedures, a win-win situation as they rightly refer to it. There's lots more that the business can do online to help simplify and optimise the business' processes: "We're still working on further integration of our various back-office functions, but the progress made to date has proven it to be the perfect means of scaling up, while minimising the associated increase in back-end resource."
The difference it's made having a clean and professional website is huge – we're seeing growth on every level.
When talking of choosing the domain name for the website they comment: ".co.uk is the UK's most trusted domain – we're very happy using it." And while they mention that it's hard to tell what difference another domain could have had, they are pleased with their .co.uk and will always keep it even if they consider other options moving forward.
Another fantastic feature across the website, and social media, is the effective use of videos. Ranging from case studies with customers to more information about the business from the founders themselves to explaining how different services work, like their 3D office plans, Oxford Office Furniture has really embraced the popular medium. The owners emphasise how important it is to be able to display and showcase case studies and testimonials: "Not only can we show customers previous projects for inspiration, but it also shows our suppliers and staff that we treat everyone with respect and go beyond the call of duty to deliver exactly what everybody wants and needs."
5-star reviews on Facebook
Oxford Office Furniture has social accounts on Facebook, Twitter, YouTube, and Instagram with fantastic 5-star reviews on their Facebook page. They share regular updates on smart office ideas, what the team is up to, deals and those great videos, as they explain: "We post a nice mix of product/service advertising, community tips, furniture-related articles, and the occasional bit of fun!" Visitors to the website are invited to connect with the business on social media via both the website's header and footer.  
It's another tool in the box for us to communicate the brand and reach out to people.
Both of the business partner's advice on getting online for other small businesses? "If you're going to do it, do it properly. In start-ups and small businesses, marketing and back-end costs are often underestimated in their importance, and the result is the temptation to hire more people to process things. Business owners are often scared of the costs associated with developing websites and other systems but compared to the costs of having multiple employees doing manual processing tasks, it's a no-brainer".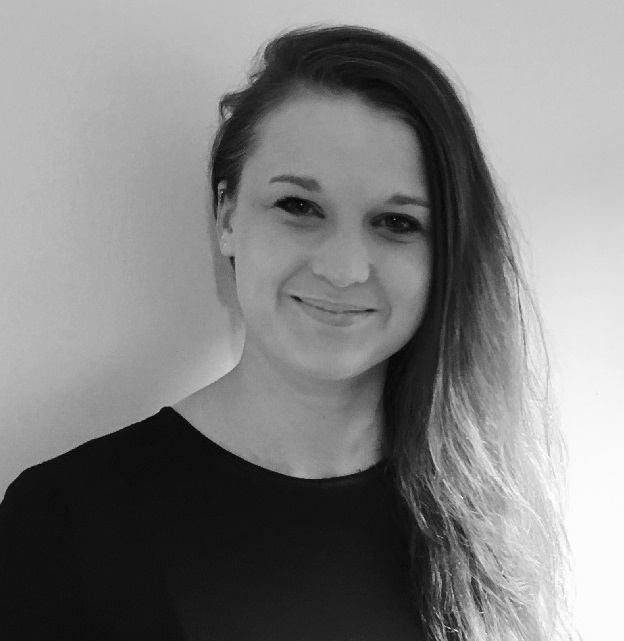 Zoe works as a Content Marketing Executive at the UK Domain. Previously working in advertising and the sporting industry, Zoe has over four years experience in marketing.
Read full profile