Red Hat Yoga (www.redhatyoga.co.uk) runs group yoga classes, events, retreats and private lessons in Warwickshire and Northamptonshire.
Caron Lindley set up Red Hat Yoga in 2014 following a long and successful career working in marketing. Yoga had been her passion for many years and she trained to become a yoga teacher while working full-time. Caron launched the business with a single community yoga class and just three students.
Now, three years on, with over 300 students on the books and a client base that includes schools and a national charity, Red Hat Yoga has transformed into a vibrant business that Caron is keen to grow.
Marketing expertise

With decades of experience working in marketing, Caron knew how important having an online presence was and had definite ideas of what she wanted the website to do. "I didn't want printed brochures, as they go out of date quickly. I worked with a talented web designer to create the site functionality but gave the designer freedom to come up with ideas for the look and feel. It was well worth the investment"
I wanted everything to be online so that the information is all in one place and is easy to update.
The designer also worked on the photography for the site and Caron wrote the copy herself. She believes words and images are very important to reassure those interested in taking up yoga classes for the first time.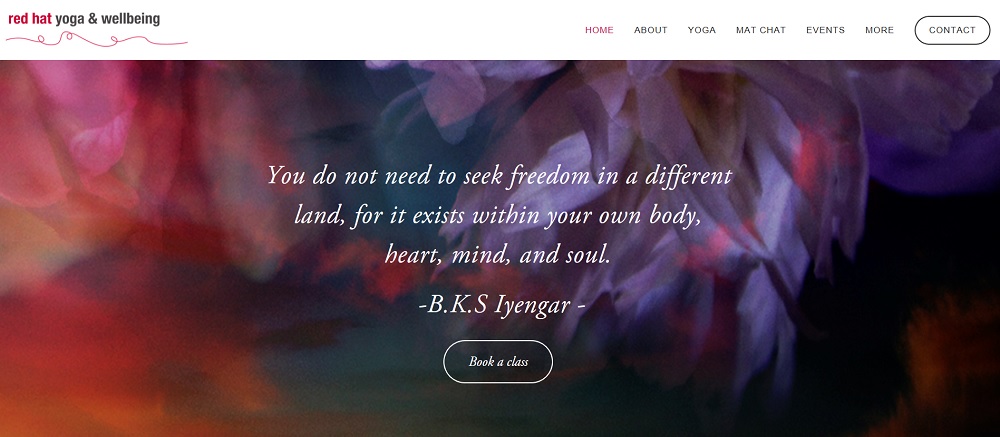 Encouraging technophobes
The website uses a third party online booking system which although a little costly, saves admin time and collects class fees upfront.  
Even technophobes are encouraged to use the online booking system so Caron can keep track of payments and attendance, as well as not taking money during classes. This helps classes run smoothly and maximises the time spent on yoga!
The website uses a co.uk address to show that it is UK-based and local rather than worldwide. ".com addresses are not necessary for local businesses in my opinion," says Caron. 
Inspirational journey

Feedback from clients indicates that the quality of the website is important when choosing a yoga class. "I have been told by clients that they initially decided to get in touch because my website conveys professionalism and the information it provides is reassuring," says Caron.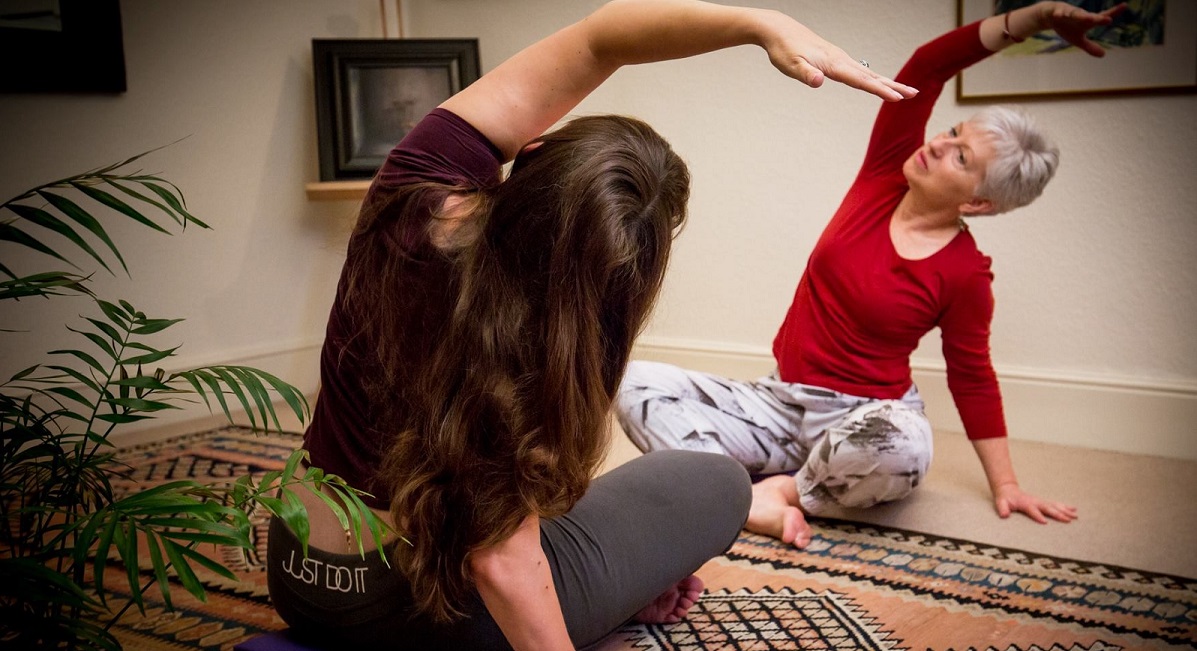 The most popular pages on the website are the class timetable and Caron's bio which explains her journey and she hopes is an inspiration to others. Although she is happy with the website at the moment, Caron plans to update it in the next 12 months as the business grows and changes.
Caron uses Facebook to promote classes and events, and to generate interest from new potential learners. "I always follow up on people who have said they are interested in one of my classes or events, or those that have liked one of my posts."
Facebook is a great way of reminding people when classes take place and ensuring that classes are full.
Tips from Caron

"Before you create a website, think about what it is for and what you need it to do," says Caron. "Also look at other people's websites to evaluate what works and what doesn't. A website doesn't need to be complex but I do advise using a web designer and going to them with a proper brief before getting started. And always think about what your target audience wants to see/read when putting your site together."
Caron is looking forward to the future, with plans for growth including the opening of a yoga studio where new and experienced yogis can come and enjoy a dedicated space to practice in.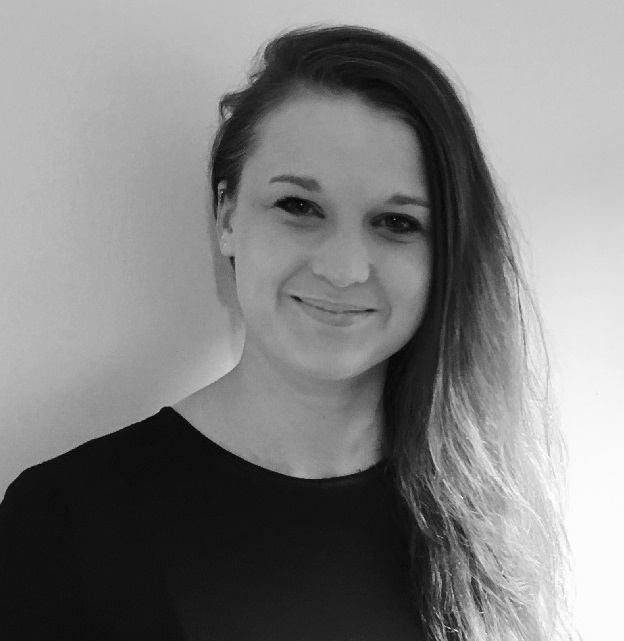 Zoe works as a Content Marketing Executive at the UK Domain. Previously working in advertising and the sporting industry, Zoe has over four years experience in marketing.
Read full profile