Running a small organisation can provide struggles and successes. From technology to social media and e-commerce, there's a huge amount of opportunity out there for small businesses, but there are also challenges for smaller enterprises too such as financial management, economic changes and fatigue.
That's why those who are dedicating their time, lives, energy, and resources into running and owning small organisations deserve to be celebrated. And it's important to remember that it's not all bad news.
That's what Small Business Saturday aims to do, highlight the successes of small businesses, showcasing their hard work and dedication, and encouraging local support from communities.
To help celebrate, we asked our UK Domain Leaders about why it's so fantastic to be part of a small organisation, bringing together experiences and advice from a variety of independent business owners to share the exclusive insights into why starting and running a small organisation is so rewarding.
Plus, they've opened up to share their lessons learnt along the way, lessons from both the challenges and successes. We celebrate the people behind these great organisations, so, if you're looking for some inspiration to start your own venture, or you want to learn some top tips from real experiences, look no further… 
Celebrating small organisations – what's to love?
Running your own organisation, whether a small business or charity, can be extremely rewarding, enjoyable, and fulfilling. Here's some other perks to being part of the SME community, from the people behind some excellent enterprises:
 
Flexibility: "I've long since realised that I'm not a 9-5 person and I find that, more often than not, my most productive times are outside of that window. By running a small business I can work at my most productive moments which frees me up to do other things."
Embracing challenges: "Every day is a challenge, and ultimately it's down to you to work things out. It can be stressful at times (especially as a tour company when things don't quite go to plan!) but it gives you immense satisfaction and personal pride when you work things out and customers go away with a smile on their face."
Making decisions: "Making things up as you go along! You're your own boss at the end of the day and you can take your business in whatever direction you like. Within reason of course!"

Freedom: "The best part about owning my own business is the freedom to choose who I want to work with and to travel freely around the world. This has enabled my business to grow in ways I could never have imagined at the start."

Sense of camaraderie: "There's a great feeling that we're all in this together, and as a small group of staff and volunteers we can make a real difference to people in our community."
Seeing the difference you can make: "Being part of a small charity means you get to see the real difference your organisation makes to people day in and day out. You see the money that comes in from donations or events be put to use immediately, helping local people who are facing a life-limiting illness."
Being innovative: "All of our funding has to go right back into helping our patients and their families. It means we can be (and have to be!) much more creative and agile to make the most of our marketing and communications. This leads to some really innovative, and sometimes off the wall, ideas!    
The scary but thrilling responsibility: "Like your first flat or your first car, owning your own business is the best feeling of responsibility – scary but thrilling!"

Making a difference: "I love being part of a small charity as it enables you to make a real difference at the heart of a problem."
Being part of a small, passionate team: "We are a small team with immense passion and vision and every member of the team can see how their contribution changes lives. Being a small team also provides opportunities for clear lines of communication, enhancing our inter-departmental collaboration increasing our impact and outcome."

Doing something you love: "The thing I love most about running a small business is the flexibility it gives me around having a young family and of course doing something that I love doing!"

Being in control: "What I love about owning a small business is having control of my own destiny. That goes all the way from having responsibility and making my own choices to no-one having the right to talk down to me, I'm anyone's equal!"
Lessons learnt – from the people behind real organisations
Arguably one of the best things about running your own organisation is the opportunity to learn new skills and push yourself outside of your comfort zone. Similarly, it's a challenge, one which can be daunting at times.
We asked our UK Domain Leaders to reflect on the main lesson they've learnt so far in their journey, to help future entrepreneurs and other small organisations in their ventures:
"Stand your ground when it comes to business negotiations. If people aren't willing to respect your fee/cost, then that is a tell tell sign of somebody's character." Amie @ Ihartpr
"With limited resources we need to make sure our activities maximise both return on objective and return on investment. Great communication, the ability to spot opportunity and with a shared vision to ensure animals' lives are improved in our region are essential to our success." Caroline @ Oak Tree Animals' Charity
"People think you're bonkers! It can get pretty lonely because friends and family don't understand and in particular can't comprehend the level of commitment and amount of time that absolutely must be devoted to your business to make it a success." Mica @ Stopcocks
"It's really important to manage our own expectations and to be aware of how long it will take, that there are as many downs as ups and there's a high level of emotional costs involved in running a business. Being prepared for that and recognising how different it all is from life in a job is essential and is a huge part of what helps us manage it." Mica @ Stopcocks
"The power of social media and its importance. Instagram has helped us advertise our brand, test out new products, share offers, and communicate important dates. This has helped me make sure my products are periodically refreshed to showcase ideas for any clients wanting bespoke work made as well as buying from the shop." Sue @ Bunting Boutique
"Listening to feedback, both positive and negative, is crucial. I firmly believe this is the only way you can evolve and grow as a business. If you don't adapt to your customer's requirement then they'll soon start looking elsewhere. We've changed so many things about the way we operate based on customer feedback over the years. We don't do every suggestion (that would be impossible!) but we certainly absorb everything that's fed back to us." Tom @ Go Cotswolds
"There is no end to lessons. Even when you think you know, there is more to learn. Be open to it, embrace it – you never know, you mind find you even like spreadsheets!" Helen @ BaB Courses
"Never ever lose your sense of aspiration! You might not have the biggest budget to raise awareness or deliver your services, but you can be just as effective as much larger, well-resourced organisations. It's important to keep your charity's purpose at the heart of everything you do, having that purpose of providing care to anyone who needs us is a real guiding light." Chris @ Katharine House Hospice
Feeling inspired? Whether you're thinking of starting your own business, or you've got a new lease of motivation to get out there and promote your existing organisation even more, you can find lots of great help and advice on our website – from choosing a business name all the way through to making the most of social media and SEO to attract customers to your business.
You can find out more about the support and campaign from Small Biz Saturday on their website here.
There's also plenty of advice out there for small organisations and dedicated communities online and offline that are designed to create a support network for small business owners, don't be afraid to share challenges and ideas with fellow SMEs.
If you're interested in joining our exclusive community of small businesses and charities and would like to take part in a case study, or know of a small organisation you'd like to nominate that you believe needs celebrating, you can find out more about our UK Domain Leaders programme here.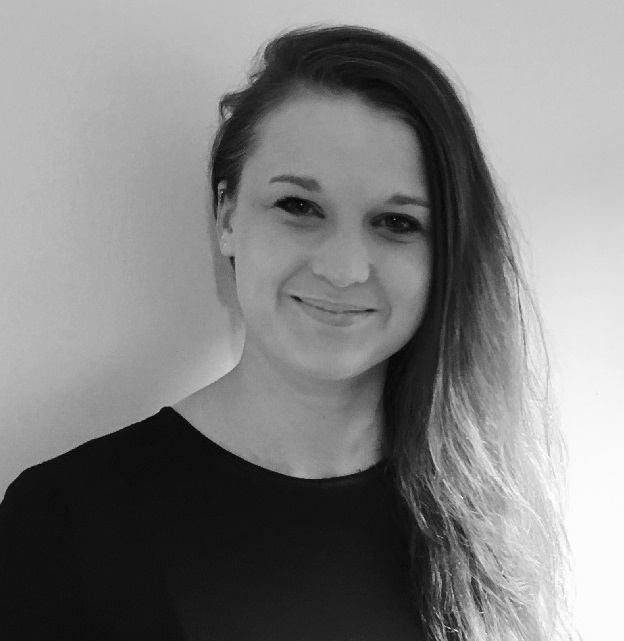 Zoe works as a Content Marketing Executive at the UK Domain. Previously working in advertising and the sporting industry, Zoe has over four years experience in marketing.
Read full profile