In July this year, the British Retail Consortium announced that cash was no longer the most popular payment method in the UK.
Card payments accounted for 54% of retail transactions and almost 75% of total sales in the UK. A cashless society may still be a relatively distant prospect, but the direction of travel is clear.
However, up to 3m small businesses in the UK are still cash-only, and don't accept card payments.
In this article, we'll look at the pros and cons of offering cashless payment methods, and some options for smaller retailers.
What are cashless payments?
Cashless payments cover a range of payment methods, but mainly mean credit and debit card payments. However, with the growing popularity of digital wallets, we'll see methods like Apple Pay and Android Pay gaining ground.
Contactless payments, in general, are gaining ground. This covers both digital wallets, which are exclusively contactless, and cards which can make contactless payments.
In April 2017, there were 108.4m contactless cards in issue in the UK. 72.6m were debit cards and 35.8m credit or charge cards.
The UK Cards Association recorded 416.3m contactless transactions made in April, an increase of 121.9% year on year. It predicts that contactless will count for the majority of debit card transactions by 2020.
What are the benefits of offering cashless payments?
The stats show the trend towards fewer cash transactions, and small businesses need to be aware of the benefits of offering cashless payment methods.
Customer preferences
Many shoppers prefer to pay using cards exclusively, or would at least pay by card if the choice were there.
Stats from Square show that 17% of British shoppers are 'card only' and don't use cash to pay for their shopping on an average day. On top of this, 38% are 'card first' shoppers who typically prefer to pay by card.
This does mean that small businesses without the capacity to accept payment by card are missing out on potential custom. As people begin to rely more on cashless payment methods, their habits change, and they tend to carry less cash around with them.
Indeed, In Square's survey, 27% said they hadn't bought from a small business because they couldn't pay by card, while 60% said they'd buy more from local businesses if they offered card payment methods.
Customers are likely to spend more using cashless payments
According to the British Retail Consortium, the average person has around £32 in their purse or wallet, and we're carrying less cash around than before.
Unless a customer sets out to a retailer with the right amount of cash, or is prepared to find the nearest ATM machine and return later, this may not be enough for many purchases.
With card payments, people aren't limited to the amount of cash in their wallets, and are likely to spend more.
Handepay tested this out back in 2015 with a 'cashless street' experiment. Independent retailers in one street in Manchester encouraged card payments, resulting in a 22% increase in turnover.
Larger businesses are leading the way and changing customer behaviour
As the bigger retailers and other businesses begin to push more customers away from cash payments, they're actively changing customers' habits and preferences.
For example, McDonald's has been pushing digital ordering via touchscreen kiosks in its restaurants, reducing the number of tills taking cash payments.
It would take a relatively brave retailer to go totally cashless, but many are pushing cashless payment, including contactless, more forcefully, and a few are experimenting.
For example, Waitrose opened its first cashless store in Sky's campus in Osterley last year.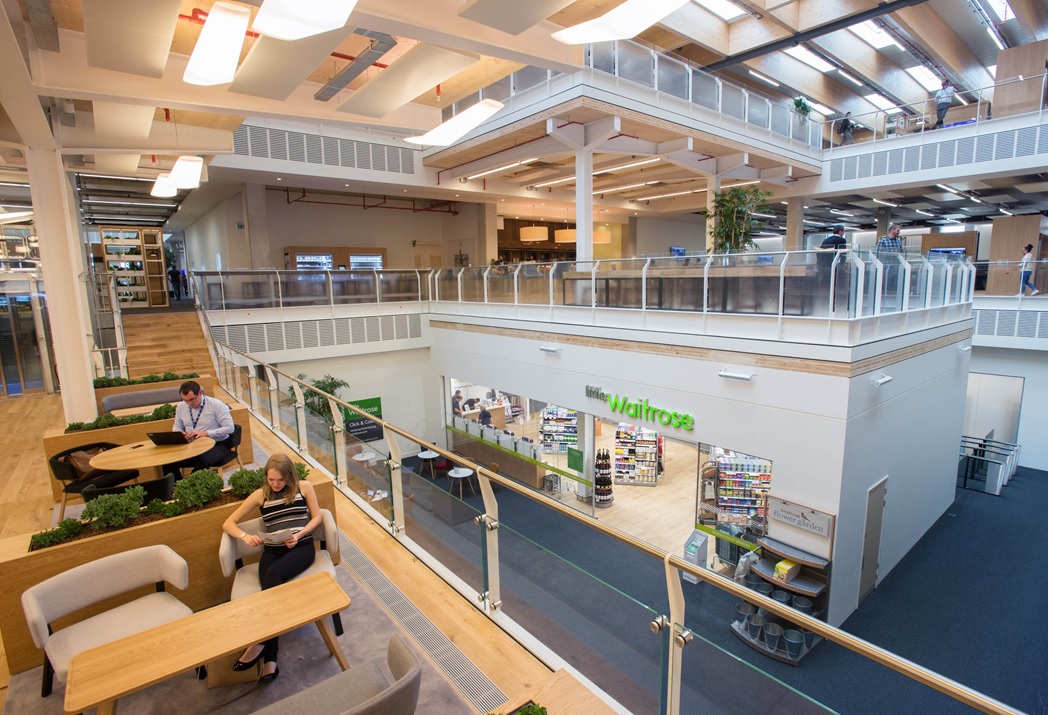 Customer experience
Used effectively, cashless has the potential to make the payment process faster and easier, meaning a better experience for customers.
Contactless payments are one way to achieve this, with payments able to be made quickly without the need for cash or PIN numbers.
Using mobile POS is another way to improve the experience in stores, and is used by several retailers, such as Schuh and Apple. It removes the need to queue and frees up staff from tills to help customers directly. In busy periods it means more transactions can be processed. 
Why are some businesses reluctant to adopt cashless?
Many of the retailers not offering cashless have their concerns. Some may worry that offering card payments opens them up to the possibility of more fraudulent transactions. For businesses with small margins, this can look like a big risk.
A Barclaycard survey found that 21% have put off accepting card payment methods as they think it's too expensive, while 11% think it's too complicated to set up.

Card payments do cost more to process, especially credit cards. BRC figures show that debit cards cost 5.55p per transaction and credit cards 16p compared to 1.46p for cash.
These transaction costs can eat into retailers' margins, but they also have to consider the missed sales from not offering card payments.
Cashless payment options for small businesses
First of all, retailers need to set up a merchant account, which allows them to accept and process card payments and acts as a holding pen while payments are authorised.
A payment gateway is also needed to authorise customer payments and check for issues such as fraud or lack of funds. Once you have these in place, it's about choosing a card machine or terminal to accept payments.
The most common option is a counter-top card machine which is electronically linked, usually through a telephone line, to your merchant account. They work with the basis of chip and PIN and are recognisable and trusted by shoppers.
Mobile card machines process transactions through smartphones, by using add ons and apps. They're cheap to set up and ideal for use on the move.
Wireless card machines are portable and great for convenience. Since they're portable, you can bring the terminal to the customer.
Then there's contactless payments to think about, especially if you have relatively low average transaction values. They're a great way to speed up payment and make transactions easier for your customers.
Businesses need to weigh up the various options here to find the right balance of cost and customer confidence and convenience.
In summary
With steady growth in cashless payment methods, it should be obvious to retailers that this is the direction we're heading in.
I don't expect cash to die out anytime soon, but we're now at the point with cashless payments where businesses are missing out on potential custom if they remain cash-only.
Costs are a potential barrier of course, but that should be weighed up against the value of missed sales and higher average transactions through cashless methods.
As for going completely cashless, it makes sense for certain businesses, if they see customer behaviour heading in that direction, but I think most businesses will be accepting cash for years to come.
Graham Charlton is Editor in Chief at behavioural marketing company SaleCycle. He has previously worked for Econsultancy and Search Engine Watch, and has written several best practice guides on e-commerce and digital marketing. Follow him on Twitter
Read full profile