Karen Jones Reflexology (www.karenjonesreflexology.co.uk) is run by Karen Jones, a fully qualified reflexologist who offers a range of face and foot reflexology in Oxfordshire. Karen has a wealth of qualifications and training under her belt including qualifications from The Oxford School of Reflexology and in Fertility Reflexology, Maternity Reflexology, and Facial Reflexology.
Karen shares what motivated her to start her own business: "I trained to become a reflexologist after reading about it and being fascinated. I had a couple of treatments and was hooked. I was very stressed at the time with a young family and busy life and I really felt the benefits of taking time out to take care of myself". The versatility of running a business is a big highlight for Karen who comments: "I love the flexibility and freedom my business gives me and I'm fortunate that I also enjoy the business side as well as providing the treatments." 
Karen offers treatments for all ages, providing support for fertility, pregnancy, stress, sleep disorders, and wellbeing and conditions. Karen explains: "Reflexology helps people take time out of their busy lives to relax, helps reduce tension in the body and lowers stress levels".
Attracting new customers through the website
The website for Karen Jones Reflexology offers clients a wealth of information covering everything they might like to know before booking treatments, from what to expect from a reflexology treatment to more information on Karen herself. Karen sums up the importance of her website: "the website is essential for my business by letting people know what I do and for clients to find me." Designed to bring in new business after noticing a slight dip in referrals from the Association of Reflexologists, Karen said it was a clear choice to opt for a .co.uk domain: "having a .co.uk domain was vital for me as it is instantly recognisable."
I see my website as my shop front so it's important to always keep it up to date. It brings me new clients on a regular basis so I know it works.
The website features a calming colour scheme featuring the business' elegant logo and strapline. The easy to navigate menus allow visitors to find all the information they need easily with the contact page providing multiple ways of getting in touch. Fantastic testimonials feature across the bottom of the website and within selected treatment pages allowing visitors to read real experiences and feedback from existing customers. The blog section features a selection of articles covering everything from company news, to tips on keeping healthy spanning topics such as breathing exercises for anxiety to tips to help combat hay fever.
Online presence offers clients all the information they need
Dedicated pages on the website for different reflexology treatments offered allows visitors to find the right treatment for them and understand how they'll benefit. The website is full of useful and practical information for visitors, and you can easily find the information you're looking for. Pages dedicated to telling customers what to expect on the day and pricing, including payment types, allows customers to find answers to their questions easily and quickly online and acts as a reassurance when booking treatments.
 My business has grown over the years through word of mouth and my website.
Karen mainly uses Facebook and Instagram to promote the business across social media. She promotes the services offered, is beginning to collect reviews on Facebook and is sharing posts with a personal touch on Instagram, including reading recommendations and treatment products. Karen Jones Reflexology also has a presence on Pinterest, creating boards around reflexology, yoga, healthy food, and exercise and Twitter where tips from other leaders in the health industry are shared. Across all the social platforms there is a strong sense of community, with Karen supporting other local businesses and events like the Wallingford Market!
Finally, we asked Karen for her top piece of advice for other small business owners looking to get online: "You need to have a website, update it and take care of it. Add, delete, and regularly check what's on it as it's so easy to think it's done and you don't need to do anything else to it".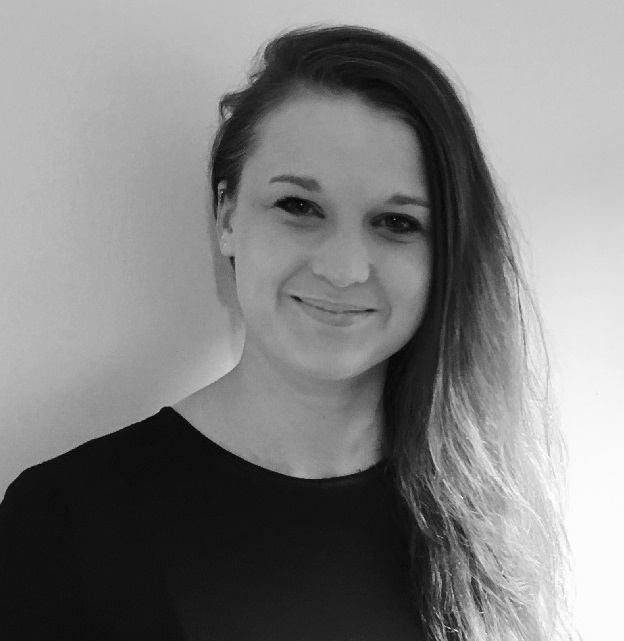 Zoe works as a Content Marketing Executive at the UK Domain. Previously working in advertising and the sporting industry, Zoe has over four years experience in marketing.
Read full profile