We've highlighted the growing popularity of having your own website and online CV when searching for new career opportunities in our previous posts, and with 25% of students now creating a personal website to bag the job they want, it's a no brainer you'll need to get online to stand out against other candidates. That's great, but you may be wondering what you should be including on your personal website – here are some suggestions to get you started.
The Essentials – Education, Employment and About You
You'll need to include the normal information you would present on a more traditional paper CV including a blurb about yourself, your details, education, qualifications and employment history. But this doesn't have to look the same as everyone else's and thanks to a wide choice of website themes you can display this information in a more visually appealing and interactive way. ThemeForest is a great place to start when looking for suitable themes, especially for WordPress, and has a whole host of them available in a CV/portfolio format. Don't be afraid to get creative and think outside the box!
For example, Digital Designer and Developer Adam Hartwig uses interactive graphics to display his hobbies, work experience and skills.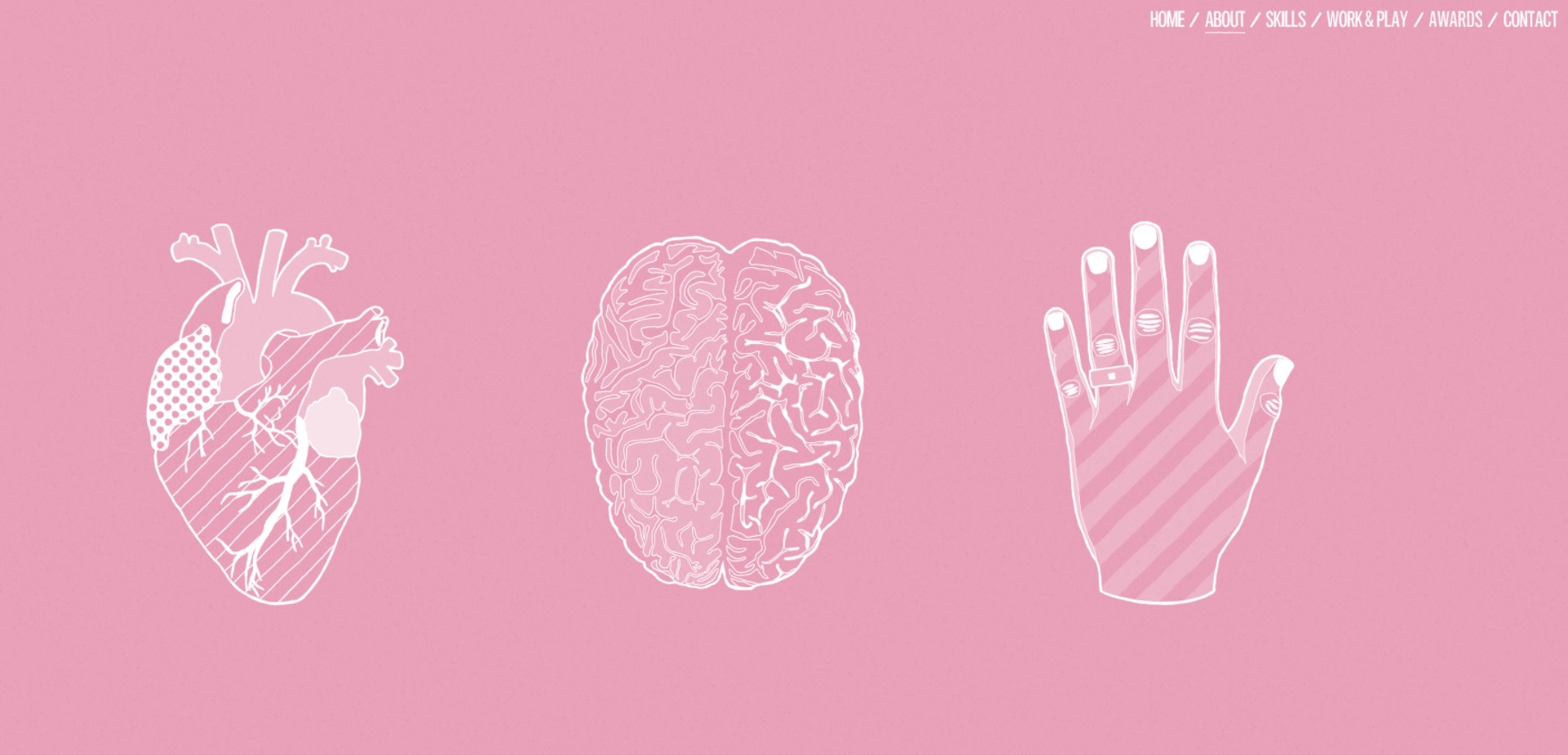 Show Visual Examples
Having an area on your website which includes examples of your work or showcasing projects you were involved in visually (if you can) is an eye-catching and effective way to display your skills and expertise. It's also a great opportunity to present more examples and showcases than you could in a paper CV or if you were writing descriptions of each example.
For example, Graphic Designer Nick Butterfield showcases his design work in a clear and neat grid using bright colours and images.
Choose a Professional Domain
The minute a potential employer clicks on your URL or sees a link to your personal website on an email, you've made a first impression. To make sure you make the right one, choose a domain name that is trusted and personal to you. Many website builders can provide a domain name for you for free, but it will be long and include their brand name. By investing in your own, for example using your name followed by a trusted domain ending such as .uk, you'll come across as professional and experienced to potential employers.
Include a Blog
Including and writing a blog on your website is a great opportunity to promote your credentials by showcasing your experience in an industry in much more depth than you could on a paper CV. By making sure you post regularly you'll be showing potential employers you're committed and have passion. Your blog can also be the start of some great opportunities outside of your website – for example, you can share your posts across your social media channels and widen your network. You may even be able to make connections this way, leading to career opportunities in the future.
Recommended Reading: How Can Blogging Improve Your Employment Prospects?
Showcase Your Personality
Your website is exactly that: yours – so make sure you use designs and create content that match your personality. Compared to the conventional paper CV you have much more scope with a website to showcase aspects of your personality that potential employers will be looking for – a sense of humour, for example, could make you a great asset when working as part of a team. Make sure your passion and enthusiasm comes across in your website and remember to keep all the information up to date!
Designer Jim Ramsden puts a face to the name by using an image of himself and showcases his humour in his introduction.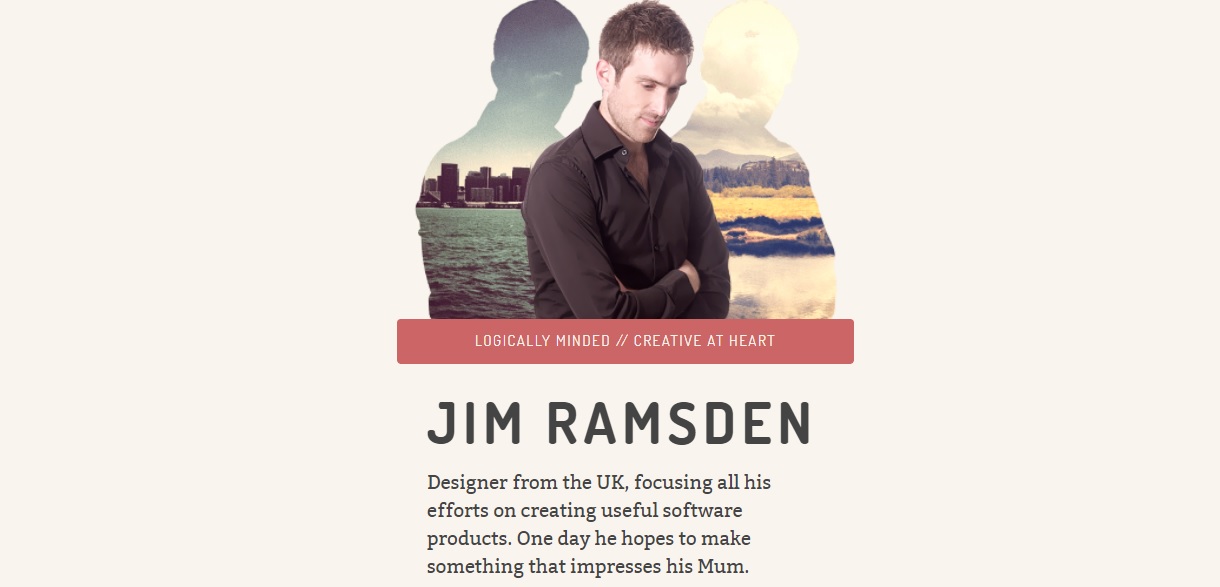 Make Yourself Contactable
Make sure you offer people a way to contact you for further information, you wouldn't want to miss a career opportunity because you didn't include an email address on your website. How you would like people to contact you is entirely your preference – you could include an email address, a contact form or links to your social media. Remember that you still need to make a good impression even if this is included at the bottom of your website, so make sure your email address is professional. If you decide to link to your social media, make sure your profiles are up to date, especially LinkedIn, and there are no images or posts you wouldn't want potential employers to see.
Keep It Simple
The key to a great personal website is managing to display all your skills, experience and personality while keeping it simple and clear. Employers are busy, so they need to be able to understand who you are and what you can do within a couple of minutes. Try to avoid lots of text and show what you want to get across visually where you can. You'll also want to keep your navigation simple so people can get around your website easily – keep it short and logical.
How you create your website will, of course, depend on the field you're in – it's probably easier for designers to show examples of their work visually when compared to a lab technician. But with a host of templates available you can showcase your skills, personality and experience in a unique way that will make you stand out from the crowd. And with 64% of HR decision-makers thinking a personal website rather than a paper CV will become the way they differentiate between candidates in the next five years creating your own website is a great way to showcase your personal brand. For more advice on how to bag your dream job take a look at our other posts.
Zoe works as a Content Marketing Executive at the UK Domain. Previously working in advertising and the sporting industry, Zoe has over four years experience in marketing.
Read full profile